When it comes to beautiful coastlines and natural geographic wonders, it's hard to beat the Turkish Rivera.
On this sailing adventure vacation, you'll cruise along the area known as the Lycian Way, a popular destination with a long-standing maritime culture. That said, there are still many off-the-beaten-path treasures waiting to be discovered!
On your sailing adventure vacation, you'll enjoy snorkeling, swimming in open water, relaxing in mud baths, and enjoying Turkey's beaches. Living aboard our state-of-the-art catamaran means you'll never have to go without.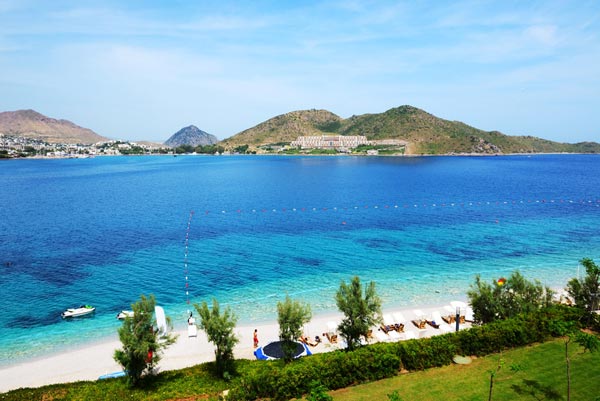 Itinerary for your Sailing Adventure Vacation in Turkey
Day 1 Bodrum
Meeting point is at 5pm at marina café. The boat does not set sail until the morning of day 2. Meet with the group in the café, and join the skipper onboard for a safety briefing. Have a warm shower after your travels, and settle in to your cabin with your new roommate.
Later that evening, the skipper will take the group to a local taverna where great food can be had while the group gets to know each other. You can sample the night life in this lovely part of the world, or enjoy a night cap back on the boat.
Day 2-9 Southern Turkish Coast
Our 40ft catamaran is the perfect platform to explore rugged spectacular coast of Turkey. Flexibility is key to adapt to local weather conditions and the skipper will modify the itinerary to our advantage as we sail. Most mornings are early to take advantage of what the days have to offer and gives us early arrival times into each port of call. Possible stops include: Fethiye, Göcek, Tersane Adasi, Haman, Dalyan, Ekincik, Marmaris, Bozburun, Datca, Knidos, Bodrum
Bodrum – Meet your skipper and group at 5pm for a welcome meeting and safety briefing before boarding the catamaran. Enjoy the first night in the port of Fethiye. Relax onboard or spend the evening exploring this ancient Lycian town.
Göcek – 3 hours west of Fethiye this Göcek has been described as a hidden paradise boasting beautiful clean waters, green pine forests and quite beaches. We will make some swimming and snorkelling stops before spending the afternoon exploring this seaside village.
Tersane Adasi and Haman – Two tiny islands to the east of Dalyan, offer outstanding snorkelling opportunities and great walks to spectacular view points. Haman is a desolate island with only a small pier and single taverna.
Dalyan and Ekincik – The town of Dalyan is just up river from our anchorage and we will take a small ferry past the mysterious rock tombs carved into the cliff sides. Sea turtles are famous for living in these waters and be sure to try the blue crab. Just west is the tiny town of Ekincik were we will spend the night in a quite bay after visiting the local taverna for dinner.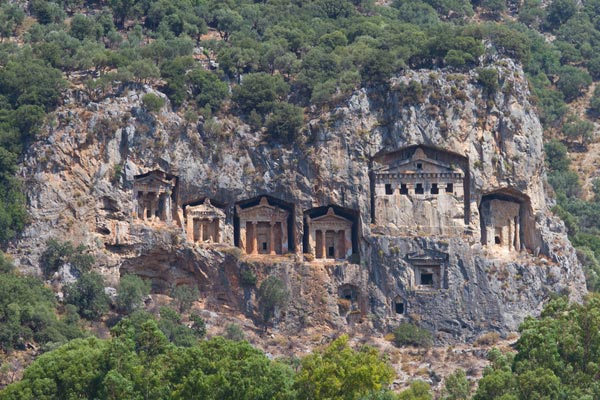 Marmaris – Spend the afternoon meandering through the whitewashed town of Marmaris. There is little left of the origional fishing village but the city maintains its charm as it is set between two intersecting mountains by the sea. This resort town is a busy centre and offers many opportunities for activities, shopping and bustling nightlife.
Bozburun – You will be greeted with a smile in this tiny town offamous for their honey, which is nestled between the mountains and the sea. Enjoy a glass of chilled wine on the boat before heading into town to explore the small sleepy village. Dinner will be with the group ashore in a nice local establishment
Datca – A charming little fishing village with clear turquoise waters and very mellow local community.
Knidos – Explore this ancient ruin site dating back to the 4th century BC. Take some group pictures and imagine how ancient life used to be. After setting sail we will make a stop to admire the sheet cliffs of Mersincik
Day 10 Fethiye
Departure day, depart at any time after 10am.