I'm Margi Arnold and I design highly personalized travel experiences for the discerning traveler!
Do you want to Travel with Confidence? 
I will be with you "virtually" from our first phone call together until you return home safely from your trip:)
Romance, Adventure & Culture to Exotic Locales
I started my exciting travel career in 1988 and have traveled the world many times. As owner of Creative Travel Adventures for the past 22 years, I combine my knowledge, personal experiences and expertise to design and collaborate your custom tailored itinerary. 
Where is it safe to travel now? Are you overwhelmed with all your choices and need guidance?  I will do all the detailed planning for you, save you time and virtually be there for you from our first phone call together to when you return home safely from your trip so you can travel with confidence.    
Plan now and be assured your safety and well-being during our "new travel normal"  is my top priority!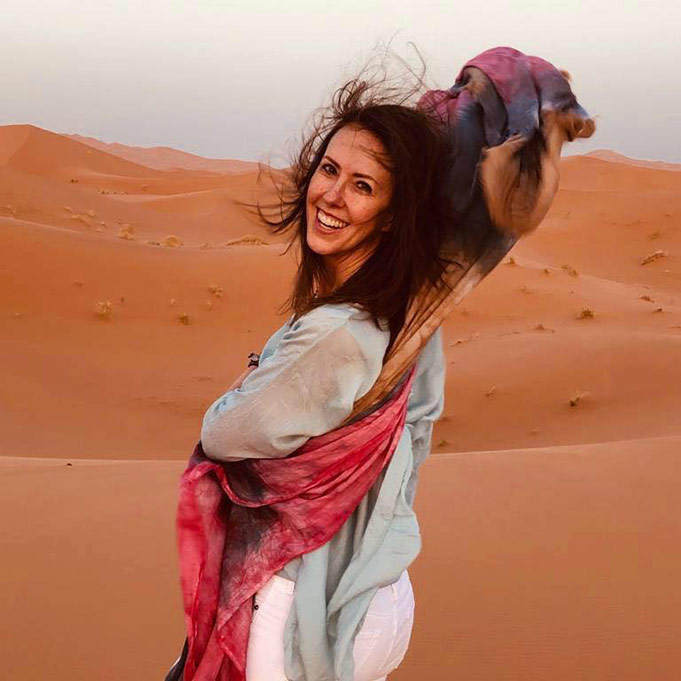 Are you ready to start planning your next vacation with Margi?

"Oh my goodness, we had the BEST time. We LOVED our accommodations at Secrets Maroma Beach Resort!! It really was a beautiful resort and we would definitely go back. Thank you so much for all of your help. I appreciate you!"

"I don't know how to put into words what was the most amazing experience we've both ever experienced at The Brando Resort in Tahiti. Thank you so much!"

"All was perfect for our trip to Barbados. Everyone had a wonderful time and enjoyed the Sandals Resort very much. The wedding was beautiful and the weather on the beach for the venue was stunning. Thanks for your help arranging everything!"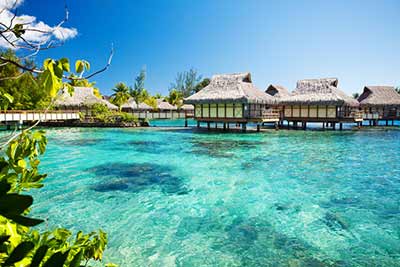 Romance awaits on your luxurious vacation to Tahiti. Imagine yourself enjoying the ocean breeze on the porch of your gorgeous over-water bungalow.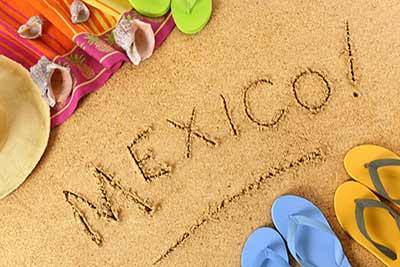 Explore the vibrant Mexican culture, adventure through ancient ruins or splash on the beach on your luxury vacation to Mexico.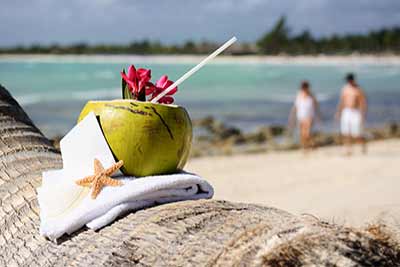 Options abound on your vacation to the Caribbean. Set sail on cruise ship or bask in luxury at a 5 star resort and spa.
Immerse yourself in French Polynesia's tropical paradise at the Four Seasons Bora Bora.
One of my favorite islands in the world is Bora Bora, I always feel so rested and relaxed after my stay and the blue lagoons are so mesmerizing! On one of my recent stays I had the pleasure of visiting the fabulous Four Seasons Resort, it is simply AMAZING and one of my favorites on the island. I hope you find it just as enchanting as I do.  Learn more about this luxury resort. 
Travel Ideas From Our Blog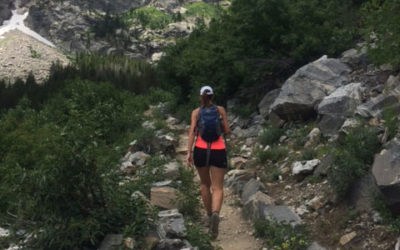 After 23 years of dreaming about it, I spontaneously decided to visit Wyoming's Teton National Park, Yellowstone and Jackson. This trip has been on my bucket list ever since I moved to Colorado and it was totally worth the wait! Upon arriving in Wyoming I was greeted...
Experience the luxury of Romantic Vacations, Destination Weddings and Family Vacations.
Are you ready to travel in luxury to a fabulously, fun resort in an exotic location? Have you been dreaming about a Romantic Vacation for just the two of you? From relaxation to adventurous fun there are some wonderful adult only resorts to choose from. Keep your hearts aflutter for years while enjoying VIP pampering at one of the world's most romantic destinations—with luxurious tranquility, exquisite food and sumptuous retreat.
Luxurious Destination Weddings are another specialty of mine. It's the day you've been dreaming about your whole life—and you need it just perfect! Envision a romantically exotic location, a dreamy sunset ceremony and a glamorous, picturesque resort for your luxurious, picture-perfect, worry-free wedding catering to you, your beloved and your special guests.
With so many romantic, exotic luxury resorts worldwide, let's find the one to host your idyllic destination wedding.Your exotic destination-wedding locale, fabulous 4- or 5-star resort and amazing venue will be matched to your exact specifications.
Maybe it's time for the whole family to get together for a special anniversary or birthday celebration? Let me help you customize a luxurious Family Vacation that you'll be talking about for years to come. You can count on me to make it as fun and stress-free as possible when planning this memorable trip of a lifetime.  Creative Travel Adventures specializes in family-friendly, luxury resort vacations worldwide, providing you with a truly fun, unique, worry-free and memorable family vacation package custom-designed to your family's discerning specifications.
We need a vacation! How about an All-Inclusive Vacation to get rejuvenated, escape from the real world and have some FUN? From ultra-luxurious, adult-only resorts with gourmet dining to high-quality, family-friendly resorts with Sesame Street or Disney characters, there is an all-inclusive resort that is perfect for you and what you are seeking in your luxury getaway to an exotic locale.
Are you ready to start planning your next vacation with Margi?