Plan your dream golf vacation at luxury resorts at or near the golf course that you want to play.
If a luxury golf getaway is what you want, then a luxury golf vacation is what you shall get! There are a variety of courses among the world's finest fairways that will challenge all skill levels, while offering amazing views, luxurious amenities—and plenty of attractions and activities for your non-golfing companion/s.
Whether you're a casual duffer, an avid and serious linksman or a group of corporate golfers, take your best shot with maximum value at one of the world's most highly prized, golf destinations and all-inclusive, 19th-hole golf resorts.
Enjoy a round on a luxury resort's championship course or indulge in a decadent tour of the world's most storied greens. An unrivaled date with that white, dimpled ball you love is due!
Enjoy some rest and relaxation, gourmet food and drinks and pampering spa services at your world-class hotel or resort. Fore!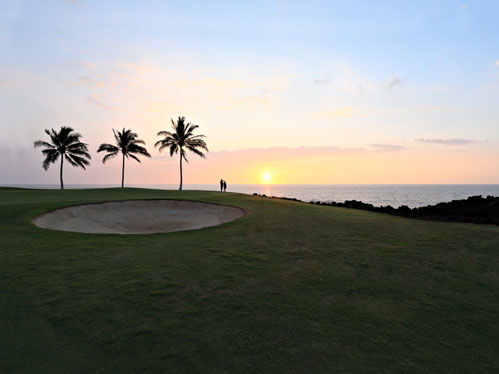 Enjoy vibrant, seamless itineraries and dynamic values—wherever you want to go and whatever you want to do!
From a small group or private tour to pampering activities and 4- and 5-star amenities for rest and relaxation after your vigorous day, your vacation will be tailor-made to your exact specifications, for a worry-free experience and the most incredible trip you've experienced.
To get started, submit a Vacation Request Form.
Check out the activities to be had in:
Travel in Style in 2023 and Beyond.
Start Planning Your Perfect Trip with Margi, your luxury travel advisor.