How do you find the ideal luxury Mexican vacation destination?
You want a beautiful beach location and a pampering resort, but you don't know which one to choose. Mexico offers thousands of luxury, all-inclusive resorts where your meals and drinks are included, or boutique luxury resorts and private villas. Don't worry; help is here!
Creative Travel Adventures specializes in luxurious honeymoon vacations, romantic getaways, destination weddings and group incentive travel to Mexico.
Your luxury Mexico vacation will be custom-designed to your discerning specifications. Contact Margi, your luxury-travel consultant, today and she will create a gem of Mexican vacation for you, expertly matching your destination and resort to the ambiance and activities you treasure most!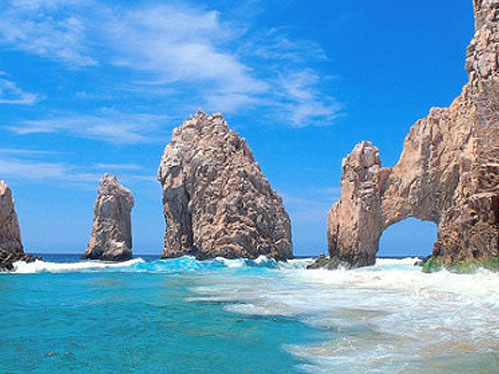 Why choose a luxury Mexico vacation? Too much fun for all ages!
Enjoy your lavish honeymoon vacation at a romantic, adults-only, all-inclusive resort such as Le Blanc, El Dorado Resorts, Excellence Resorts and Secrets Resorts
Spend your most memorable family vacation or family reunion at the Palace Resorts, Dreams Resorts or Azul Resorts, with amenities and entertainment for all ages
Plan your gorgeous destination wedding at a variety of resorts with special deals offering complimentary wedding packages with accommodations for wedding groups and complimentary rooms if you book a group
Book your incentive or special group at one of a variety of resorts with special packages accommodating groups
Pamper yourself at an ultra-luxury boutique property that caters to your every need
Explore ruins, museums, art galleries, culture, history, gourmet restaurants, upscale shopping, spa services and vibrant nightlife
Participate in all of the land and water sports and activities your hearts desire—and more!
"We had a GREAT time in St. Lucia at Sandals Resort. The resort and atmosphere was beautiful and the food was delicious. We really appreciate all of your help!"
"We had a wonderful honeymoon in Tahiti. It is by far the most relaxing place on earth."
"We just returned from our awesome honeymoon in Bora Bora & Australia and as you said Margi, these two locales were the perfect locations for us at the perfect time of the year."
"Our trip to Italy was phenomenal and you did an amazing job!"
"This has been so wonderfully easy to plan our Belize vacation with you -- we'll be sure to recommend you!"
"Margi. I just wanted to let you know that the vacation and wedding were PERFECT!!!!! I could not have asked for anything better!"
"Thank you so much! We are so grateful for the work you put into sending us to Costa Rica. Thank you so so much, Margi!!! We will remember this trip forever!!!"
"Spain was such a cultural experience while we were there and we loved it. Thank you so much for ALL of your help!!!"
"It was the perfect honeymoon! Everything was amazing in Costa Rica!  We had the best time and a great way to kick off our marriage."
"Maui was just incredible. Four Seasons Wailea was 5 stars in every way.  Really enjoyed our stay and the service! Thanks so much for hooking is up. We definitely will be using you in the future."
"You did great! It was really and truly a dream honeymoon. Kauai is the most beautiful place on earth."
Important information for your luxury Mexico vacation:

Entry Requirements
Your passport must be valid for 6 months after you complete your stay. Departure taxes of U.S. $20 per person can be expected when you leave the country. Children under the age of 18 not traveling with parents MUST have a certified letter from each parent stating that they can travel outside the country.

Currency
The Mexican Peso 9.65 = U.S. $1.

Tipping
A 10% to 15% tip is customary.

Electricity
Mexico uses the same electrical current as the United States: 110 volts, 60 cycles.
Travel in Style in 2023 and Beyond.
Start Planning Your Perfect Trip with Margi, your luxury travel advisor.