Which luxury island resort in Fiji will be the most wondrous island paradise for you?
Fiji is comprised of hundreds of beautiful islands where you can snorkel and scuba dive in some of the world's most beautiful tropical reefs, kayak along the coastline, hike through one of the many tropical rain forests and commune with nature at your own pace—the Fiji Islands have it all. The activities you want to enjoy and the type of luxury resort you desire will determine your island choice.
Contact Margi, your luxury-travel consultant and Fiji Matai Specialist in Fiji Honeymoons and Fiji Vacations. She will spoil you with her island expertise and friendly service, resulting in your dream Fiji getaway of a lifetime!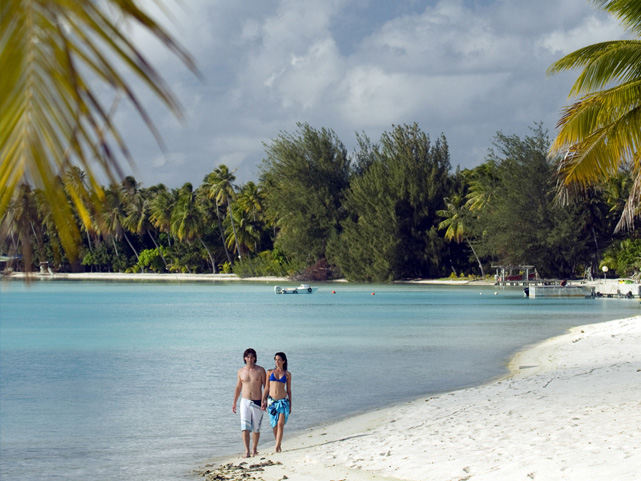 Why spend your luxury Fiji vacation on a blissful Fijian island? Examine each island's charm.
Fiji consists of 332 islands in the southwest Pacific Ocean covering over 18,000 square kilometers (10,200 square miles), each with it's own special character. Margi can help you narrow down your island and resort choice quickly and easily. What luxury and ambiance are you looking for? What would you like to do?
Mamanuca Islands – The Mamanuca Island Chain is comprised of a dozen or so islands, a wonderful paradise for snorkeling and scuba diving, with coral reefs that are home to some of most beautiful and exotic fish in the world. The crystal clear, warm sea makes exploring the underwater caves, canyons and coral heads an experience you will remember for a lifetime!
Yasawa Islands – The Yasawa Islands, with their coastal scenery, traditional fishing villages, turquoise waters and secluded beaches are true tropical getaways. The caves and coves of the island were made famous by the movie, The Blue Lagoon. The Yasawa Island Resort is an intimate, luxury-resort hideaway perfect for your romantic honeymoon.
Viti Levu Island – Nadi town is set among deep blue waters with fringing coral reefs of turquoise and pastel green, the Mamanuca Islands and the islands of Nadi Bay offer tourists some of Fiji's most outstanding island beauty. The Coral Coast extends for more than 80 miles south of Nadi. Coconut palms, secluded bays and beaches, local villages, exotic gardens and access to the tropical rainforest of the interior make this one of Fiji's favorite island-vacation destinations. Off the coast of the main island of Viti Levu are luxurious island resorts (Vatulele, Wakaya, Toberua, Marlin Bay) that are great for beaches, scuba diving, rest and relaxation.
North Region consisting of Vanua Levu and Taveuni – Fiji's northern region includes the group's second and third largest islands, Vanua Levu and Taveuni, as well as the smaller islands of Qamea, Matangi and Nukubati. It is also an area of coconut plantations, lush gardens, nature walks, waterfalls and cool pools to swim in.

"I think I can speak for the both of us when I say we had the most amazing time in Fiji! Thank you so much for everything you have done to get us there and safely returned to the U.S. we greatly appreciate it all. The wedding coordinator used my phone to record our ceremony which was awesome as we got to share it with our family."

"Thanks for checking in and all of your help, our resort in Fiji and the island itself were great; very beautiful and exactly what you picture when thinking of an island paradise."

"Thank you so much for all of the planning and advocating for us! We had an incredible time in Fiji and loved our resorts."
Important information for your luxury Fiji vacation:

Entry Requirements
A valid passport is required. A free tourist visa is granted on arrival.

Currency
The Fijian dollar is the unit of currency. Major credit cards are welcomed in most places; however, you will want the local currency if you plan to shop in the local businesses. Tipping is not generally encouraged in Fiji; however, if you want to contribute to their Christmas fund, there is a jar at each resort for donations.

Electricity
The electrical current is 240 volts AC 50 Hz. Fiji has three-pin power outlets identical to Australia and New Zealand. Castaway offers universal outlets for 240v or 110v shavers, hair dryers, etc.
Travel in Style in 2023 and Beyond.
Start Planning Your Perfect Trip with Margi, your luxury travel advisor.