Authentic & Luxury African Safaris
How do you select a luxury African safari itinerary that is perfect for you?
You have always dreamed of traveling to Africa and now is your time! With its awe-inspiring outdoor adventures, stunning wildlife, thousands of miles of beaches and picturesque landscapes, Africa is a destination that provides richly rewarding, life-changing experiences. Do you choose Kenya or Tanzania or Botswana? The options can be overwhelming, but you have come to the right spot!
Creative Travel Adventures specializes in luxury Africa vacations, game drive safaris and adventure vacations for couples, families and groups. Whether you want a small group tour or your own private tour, whether it's your honeymoon, birthday, anniversary or family vacation—your custom luxury African safari vacation package and itinerary will be tailor-made to meet your exact specifications with incredible values.
Why spend your luxury vacation in amazing Africa? The reasons are plenty!
Go on wildlife safari
See Africa's "Big Five"
View the great annual wildebeest migration from a hot-air balloon
Track gorillas
Relax on a beautiful beach with penguins
Cage-dive with Great White sharks
Refresh in moderate huts on the Indian Ocean in Zanzibar
Luxuriate on a private island in the Seychelles
Trek or hike Mount Kilimanjaro, Mount Kenya, the Atlas or the Drakensberg Mountains
Go on a South Luangwa National Park's famous walking safari
Hike along South Africa's breathtaking Wild Coast
Explore Cape Town on bicycles
Ride a motorcycle through the Sahara Desert or Tanzania
Bungee off a bridge, swim to the edge or micro-light over the world's largest waterfall, Victoria Falls, the extreme adventure capital of Africa
White-water raft some of the wildest rapids on earth
Sandboard the Sahara
Surf or scuba dive along South Africa's legendary bays
Be adventurous; Africa's a land of great adventures!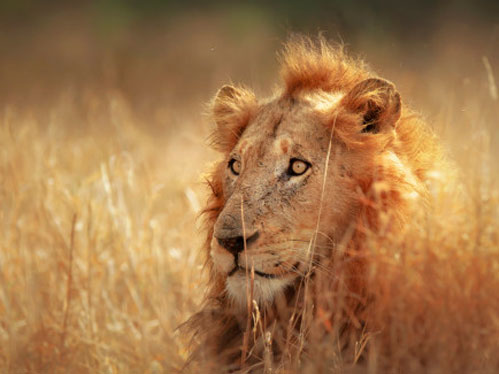 "We just returned from our awesome honeymoon in Bora Bora & Australia and as you said Margi, these two locales were the perfect locations for us at the perfect time of the year."
"Margi. I just wanted to let you know that the vacation and wedding were PERFECT!!!!! I could not have asked for anything better!"
"This has been so wonderfully easy to plan our Belize vacation with you -- we'll be sure to recommend you!"
"Thank you so much! We are so grateful for the work you put into sending us to Costa Rica. Thank you so so much, Margi!!! We will remember this trip forever!!!"
"Maui was just incredible. Four Seasons Wailea was 5 stars in every way.  Really enjoyed our stay and the service! Thanks so much for hooking is up. We definitely will be using you in the future."
"We had a wonderful honeymoon in Tahiti. It is by far the most relaxing place on earth."
"We had a GREAT time in St. Lucia at Sandals Resort. The resort and atmosphere was beautiful and the food was delicious. We really appreciate all of your help!"
"Spain was such a cultural experience while we were there and we loved it. Thank you so much for ALL of your help!!!"
"You did great! It was really and truly a dream honeymoon. Kauai is the most beautiful place on earth."
"Our trip to Italy was phenomenal and you did an amazing job!"
"It was the perfect honeymoon! Everything was amazing in Costa Rica!  We had the best time and a great way to kick off our marriage."
Important information for your luxury African safari adventure:

Entry Requirements
Visitors to African countries are required to bring a valid passport. Most African countries require passports to be valid 6 months after your return date and that it contains sufficient blank pages for visas and immigration stamps. You also may need a valid visa and health certificate. Visa regulations often change; we recommend you consult your nearest consulate or embassy for up-to-date details.

International Flights
Many major airlines fly to East and Southern Africa direct or through Europe. Airlines with good flights include Northwest/KLM, Delta, American/British Airways, South African Airways, Kenya Airways, United/Swiss Air and Emirates. NOTE Re-confirm your international flights 72 hours prior to departure as flight times are subject to change. If your flight is delayed, it is always recommended to get to the airport at your original scheduled time in case there are changes.

Telecommunications
International telephone, fax, e-mail and postal services are available, although they are not common in lodges and camps and if they are available, are usually expensive. Most camps will not have phones or e-mail. Some lodges have Internet service but usage is not always dependable and it can be slow. Cell-phone reception is very limited but a number of U.S. cell-phone companies offer coverage in Africa; contact your cell-phone provider for details and rates.

Currency
Visitors should bring cash (2003 or newer, crisp bills with no tears or markings, multiple, smaller denominations; visit your bank early as sometimes it is difficult to get newer crisp bills) or traveler's checks, although traveler's checks are becoming more difficult to convert. Credit cards are not readily accepted although some major lodges and camps will take them, but surcharges are often imposed. Bring a credit card for emergency travel expenses or for larger souvenirs, but do not rely on it for daily use. ATMs are limited and not always reliable.

Tipping
Tipping, of course, is a personal decision. However, tipping of safari guides is customary and many people ask us for advice. Most countries accept tips in U.S. dollars or their local currency. South Africa and Rwanda prefer you tip in their local currency.

Time Zone
Most of Africa is at GMT + 2 or 3 hours. Daylight Savings Time is not observed in many countries.

Electricity
Electricity is 220 volts, 50 cycles AC. Special adapters are required for three-pronged outlets and converters are needed for any 110-volt electronics.

Airport Departure Tax
All foreign visitors leaving many African countries must pay a departure tax of approximately U.S. $20 to $40. Often, this cost is included in the cost of your air ticket, so check with your airlines.

Health
Some countries request that visitors have a Yellow Fever vaccination certificate. Most visitors also get inoculations for various diseases; check with your doctor or travel clinic for more information. You can also visit the Centers for Disease Control website, www.cdc.gov, for recommended vaccinations. Visitors are strongly recommended to take malaria prophylactics before, during and after their tour. We also advise clients to take out comprehensive health/travel insurance.

Safety
Residents of East and Southern Africa are generally friendly, welcoming people. That said, caution is recommended for all travelers. Keep your money and passport with you at all times. Use caution at ATMs. Never walk anywhere at night—even a few blocks. Do not walk unescorted into remote or dangerous looking areas. Women, especially, should be careful to dress conservatively, carry little money or equipment, and to use caution. In the Bush Never walk unescorted, especially in tented camps and lodges, especially at night.

Driving Conditions
While visiting remote areas or national parks and reserves, the roads could be rough, bumpy and dusty and occasionally you may drive "off road".
Travel in Style in 2023 and Beyond.
Start Planning Your Perfect Trip with Margi, your luxury travel advisor.