How do you decide which destinations will create your perfect luxury Peru vacation?
Creative Travel Adventures specializes in custom-crafting a luxurious and memorable Peruvian vacation for couples, honeymooners, families and groups—whether you seek romance, ecotourism or adventure. Peru's tropical latitude, mountain ranges, gorgeous coastlines and beautiful scenery provide an unprecedented backdrop for both relaxing and adventurous activities for all ages.
Contact Margi, your luxury-travel consultant, for an expertly designed, flawless itinerary created just for you or your group, full of incredible values and memories to last a lifetime.
There are literally hundreds of things to do in Peru! Margi can help you narrow down your selections based on the region of Peru that most interests you. From engaging in outdoor sports, active adventures and touring historic landmarks, to immersing yourself in Peruvian culture and foods, museums, and festivals—you won't be bored one minute on your luxury excursion to Peru! What are you hoping to do?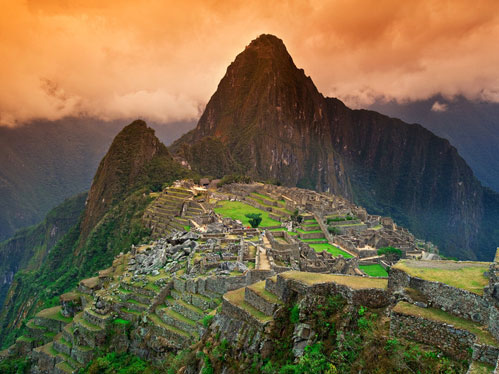 Why choose a luxury Peru vacation? Hidden treasures are many!
Enjoy a romantic getaway to a boutique hotel or an intimate hideaway
Relish your visit at 4- and 5-star, all-inclusive hotel resorts
Awaken all of your senses in a luxurious jungle or desert hotel resort
Take a 4-day trek through the Andes on The Inca Trail
Visit a small, seaside village
Kick back after a long day's hike in a world-class spa
Set out on a sightseeing tour to a richly historic Peruvian city
Bask in the South American sun of a Peruvian beach
Get wet snorkeling, scuba diving or swim with sea lions
Go on bus & minivan, full-day, half-day, private and guided tours
Visit ancient ruins, temples and archaeological wonders
Embark on walking and biking tours
Indulge in culinary, wine and nightlife tours
Take pleasure in a cruise, sailing or go on a water tour
Discover an abundance of cultural and theme tours
Learn about eco tours, hiking & camping, the nature & wildlife of Peru
Embark an a literary, art or music tour
Take a horseback-riding tour
Do a three-day Amazon Jungle adventure
Go aloft on an air, helicopter or hot-air balloon tour—and more!
"We just returned from our awesome honeymoon in Bora Bora & Australia and as you said Margi, these two locales were the perfect locations for us at the perfect time of the year."
"Our trip to Italy was phenomenal and you did an amazing job!"
"You did great! It was really and truly a dream honeymoon. Kauai is the most beautiful place on earth."
"This has been so wonderfully easy to plan our Belize vacation with you -- we'll be sure to recommend you!"
"Maui was just incredible. Four Seasons Wailea was 5 stars in every way.  Really enjoyed our stay and the service! Thanks so much for hooking is up. We definitely will be using you in the future."
"We had a wonderful honeymoon in Tahiti. It is by far the most relaxing place on earth."
"Thank you so much! We are so grateful for the work you put into sending us to Costa Rica. Thank you so so much, Margi!!! We will remember this trip forever!!!"
"Margi. I just wanted to let you know that the vacation and wedding were PERFECT!!!!! I could not have asked for anything better!"
"Spain was such a cultural experience while we were there and we loved it. Thank you so much for ALL of your help!!!"
"It was the perfect honeymoon! Everything was amazing in Costa Rica!  We had the best time and a great way to kick off our marriage."
"We had a GREAT time in St. Lucia at Sandals Resort. The resort and atmosphere was beautiful and the food was delicious. We really appreciate all of your help!"
Important information for your luxury Peru vacation:

Entry Requirements
A valid passport is required to enter and depart Peru. Tourists must also provide evidence of return or onward travel. You'll receive a card from Peruvian Immigration upon arrival stating the length of approved stay (usually 90 days). Visit the Embassy of Peru Website for the most current visa information. Travelers should guard against the theft of luggage and other belongings, particularly U.S. passports.

Airport Departure Tax
At all airports, passengers must pay a departure tax of $31 for international flights and $6 for domestic flights, payable in cash only (either U.S. dollars or Peruvian nuevos soles).

Health
No immunizations for entry are required, but the U.S. Centers for Disease Control and Prevention (CDC) and the Peruvian government recommend that travelers to Peru receive a yellow fever vaccination and carry documentation of the vaccination with them on their trip.

Currency
Peru's official currency is the Peruvian Nuevo Sol (PEN), divided into 100 centavos. Many Peruvian hotels, tour operators and transportation vendors charge prices solely in U.S. dollars. A general sales tax (IGV) is added automatically to most consumer bills (19%). In some upscale hotels or restaurants, service charges of 10% are often added.

Time Zone
Peru does not observe Daylight Savings Time and is in the same time zone as the U.S. east coast.

Tipping
Most people leave about a 10% tip for the wait staff in restaurants. In nicer restaurants that add a 10% service charge, many patrons tip an additional 5% or 10% (because little, if any, of that service charge will ever make it to the waiter's pocket). Taxi drivers are not usually tipped unless they provide additional service. Bilingual tour guides on group tours should be tipped ($1-$2, per person for a short visit; and $5 or more per person for a full day). If you have a private guide, tip about $10 to $20.

Electricity
Peruvian customs regulations require that many electronic items or electronic items for commercial use be declared upon entering the country. Failure to make a full and accurate declaration can lead to arrest, incarceration or significant fines. Undeclared items, including personal laptop computers, may be seized and held. All outlets are 220 volts, 60 cycles AC (except in Arequipa, which operates on 50 cycles), with two-prong outlets that accept both flat and round prongs. Some large hotels also have 110-volt outlets.

Safety
Crimes can and do happen. Do not travel or sightsee alone. Stay with guided tour and hiking groups; avoid excessive drinking of alcohol; avoid large, political demonstrations; and avoid walking alone or hailing taxis at night. Do not leave any valuables in sight or unattended in parked vehicles and secure purses and other personal belongings when in cafés and restaurants as street criminals are adept at surreptitiously removing items of value from purses or clothing slung over chairs.
Travel in Style in 2023 and Beyond.
Start Planning Your Perfect Trip with Margi, your luxury travel advisor.