Luxury European Vacations
How do you decide which European country is perfect for your luxury European vacation?
Entrust a luxury-travel consultant who knows the most romantic European getaways and the best European family vacations. Enjoy a small group tour or your own private tour designed just for you.
Specializing in luxury resort vacations, adventure/active vacations, historical sightseeing and food and wine tours, and cruise/yacht vacations, your luxury European vacation will be tailor-made for you to your exact specifications.
Contacct Margi to plan your most gratifying luxury Europe vacation yet, almost too extraordinary to be believed!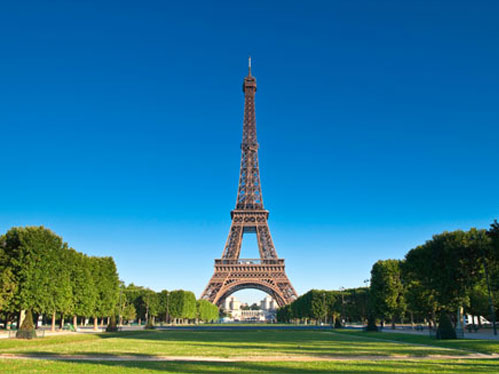 Why spend your holiday in Europe? The motivations are many!
Tour the Tuscany region of Italy for amazing wine and food
Sail the islands of Croatia and Greece
Visit the cathedrals and museums of Spain and Italy
Indulge and relax in luxury resorts and lodges
Hire a private guide to explore the countryside
Fall in love again in Paris—the most romantic city
Explore France's vineyards
Cycle the countryside of France, Italy or Spain
Experience different and diverse cultures
Study centuries-old architecture
Discover multiple layers of history, everywhere you look
Sample magnificent, old-world beers
Splurge on world-class shopping
Immerse yourself in art
Click your heels on cobblestone streets
Gaze upon old-world ruins and castles
Wander through towns and villages with sidewalk cafes, window boxes and fountains
Float along the mesmerizing canal networks of Venice and Amsterdam
Delight in the ambiance and languages of the old countries

"Margi was so helpful and patient. I should stress that "after the sale," Thank you for making everything so carefree for us. Your itinerary was so helpful in Spain. We will definitely be in touch when we're planning our next adventure. Thanks again!"
Important information for your luxury European vacation:

Entry Requirements
Your passport must be valid for at least three months past the time you will complete your travel or you will be denied entrance to Europe. Citizens from the U.S. do not need a visa to travel in the European countries, including the United Kingdom, as tourists for three months or less.  Government officials require information about where you are staying, whom you will be visiting while in their country and proof of return travel or continued travel outside of their country.

Currency
From credit cards and ATM cash machines to traveler's checks and exchange rates, you'll want to do your currency homework about the European countries you will be visiting. Learning more about The Euro, other European currencies and tipping customs will make your vacation more enjoyable with fewer monetary surprises.

Electricity
The wattage is higher in Europe, so bring an outlet converter for any American-specific appliances.
Travel in Style in 2023 and Beyond.
Start Planning Your Perfect Trip with Margi, your luxury travel advisor.