With thousands of beautiful luxury beach vacations all around the world to choose from—each with their own personality and earthly enjoyments for beach bums of all ages—the choices are quite dizzying.
Discover your ultimate tropical paradise and ideal luxury accommodations and activities for your much needed, "Ahhh"!
Whether you want a footloose and fancy-free, seven-mile beach in the Caribbean, your own private and secluded beach in Fiji or stunning views of the Aegean Sea from Santorini, Greece, your beach vacation can be combined with fabulous water and shore excursions and activities for a truly unique regional experience and a lifetime of warm memories.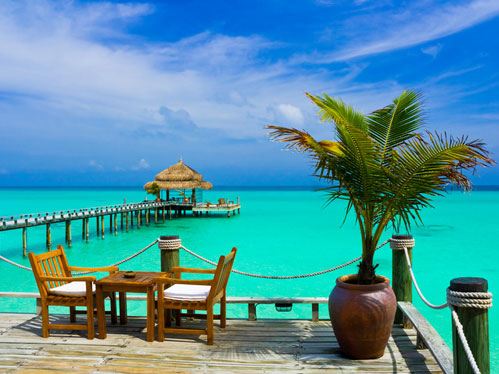 Enjoy vibrant, seamless itineraries and dynamic values—wherever you want to go and whatever you want to do!
From a small group or private tour to pampering activities and 4- and 5-star amenities for rest and relaxation after your vigorous day, your vacation will be tailor-made to your exact specifications, for a worry-free experience and the most incredible trip you've experienced.
To get started, submit a Vacation Request Form.
Check out the activities to be had in:
Travel in Style in 2023 and Beyond.
Start Planning Your Perfect Trip with Margi, your luxury travel advisor.