Luxury River & Boutique Ocean Cruises
Unveiling Luxurious River and Boutique Ocean Cruises: Elegance on the Water
Under the guidance of Margi Arnold, a seasoned luxury travel advisor with over 35 years of experience, it's time to set sail on a refined journey like no other. Step aboard a realm of refined travel as you set sail on luxurious river and boutique ocean cruises.
These unique experiences blend opulent accommodations, personalized service, and captivating itineraries, promising an unparalleled journey that showcases the world's most enchanting destinations from a distinctly elegant perspective. Delight in the tranquility of river currents or the intimate charm of boutique vessels as you explore vibrant cities, ancient towns, and secluded coves. Each cruise line offers its own signature touch, inviting you to immerse yourself in the finest experiences that the seas and rivers have to offer.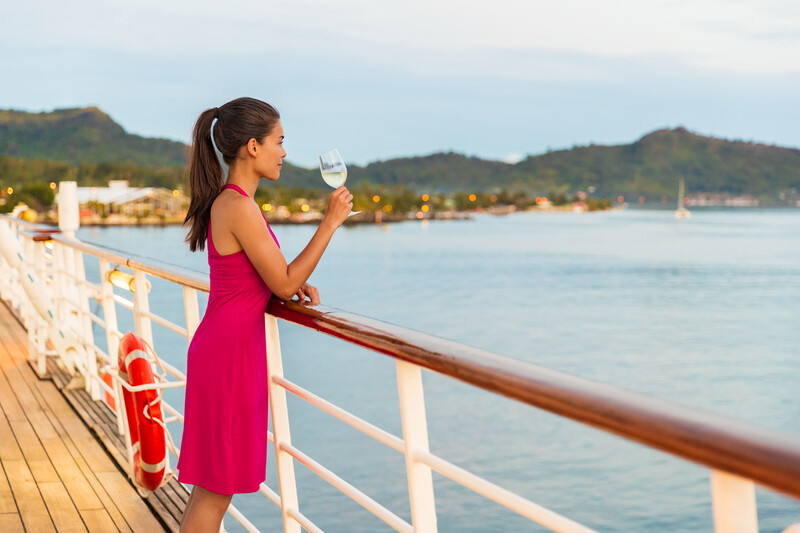 Journeying Through Luxury Waters
Explore the world's waterways in a style that marries elegance and adventure. AmaWaterways invites you to traverse iconic rivers such as the Danube and Rhine, indulging in gourmet cuisine and guided excursions to historic landmarks. Windstar Cruises offers an intimate ocean escape with its sleek sailing yachts, traversing both celebrated and hidden ports in the Caribbean and Mediterranean. Star Clippers transports you to a bygone era, sailing majestic tall ships across the open seas, while Paul Gauguin Cruises grants access to the idyllic landscapes of Tahiti, French Polynesia, and the South Pacific.
With Margi Arnold's expertise at your service, the world of river and boutique ocean cruises comes alive with endless possibilities.  Get started today. 
Discovering the Cruise Lines:
AmaWaterways
AmaWaterways is a pioneer in river cruising, renowned for its luxurious ships, top-notch service, and meticulously curated itineraries. With their award-winning fleet, you can explore Europe, Asia, and Africa's rivers while enjoying spacious staterooms, fine dining, and immersive excursions that showcase the heart of each destination.
Windstar Cruises
Windstar Cruises offers a unique blend of casual elegance and adventurous exploration on its fleet of small luxury ships. Known for its intimate atmosphere, Windstar takes you to off-the-beaten-path ports, allowing you to immerse yourself in local cultures while enjoying world-class dining and exceptional service.
Star Clippers
For those seeking the romance of a bygone era, Star Clippers offers a voyage on graceful tall ships that combine the charm of traditional sailing with modern comfort. These stunning vessels traverse the Mediterranean, Caribbean, and other tropical paradises, promising a truly unique and immersive sailing experience.
Paul Gauguin Cruises
Embark on a journey to paradise with Paul Gauguin Cruises, specializing in voyages to the stunning islands of French Polynesia and the South Pacific. Sail aboard the m/s Paul Gauguin, a ship designed to navigate these idyllic waters while offering luxurious accommodations, exquisite dining, and authentic Polynesian experiences.
Travel in Style in 2023 and Beyond.
Start Planning Your Perfect Trip with Margi, your luxury travel advisor.