Let Creative Travel Adventures help you plan an unforgettable luxury vacation experience!
Whether you're planning a memorable family vacation, decadent honeymoon, sumptuous romantic getaway, thrill-seeking active/adventure vacation or a fun-filled group vacation, Margi will eliminate the guesswork with a custom-designed, flawless itinerary for an unforgettable luxury vacation experience.
Use the FREE, NO OBLIGATION Vacation Request Form to get started. Where do you want to go? What do you want to do?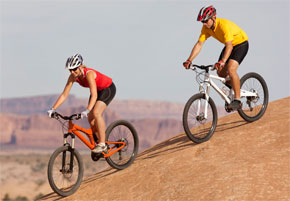 No couch potatoes here. Calling all thrill-seekers, adrenaline junkies, sports enthusiasts and nature addicts! Let's explore the hottest destinations and deals for your next jam-packed fun luxury getaway.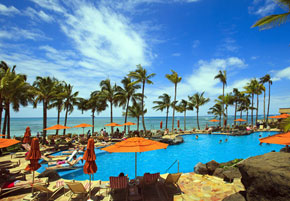 Simple, stress-free and one price. Yes, please! Enjoy logistical ease, one-stop-shopping, adults-only (or kid-friendly), no unpleasant surprises and stunning deals at the best all-inclusive resorts the world has to offer.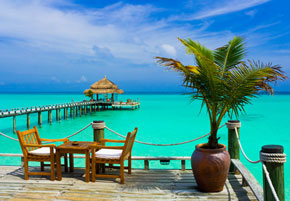 Changes in latitude, changes in attitude… Nothing beats the sand, sun and surf when you need to refresh and renew. Let's find scorching values for your ideal paradise or your fun-in-the-sun tropical vacation!
Off-the-chart fun with luxurious comforts of home. Make your family vacation entertaining for the whole gang, with last-a-lifetime memories and superb deals at an all-inclusive, family- and kid-friendly resort.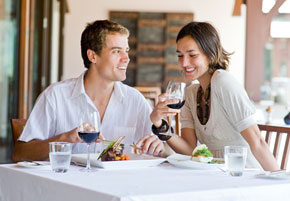 Taste the world; sip her nectars. Relish a scrumptious, sophisticated culinary experience with out-of-this world regional cuisines, delectable wine & cheese tastings, gourmet cooking tours—wherever your taste buds desire!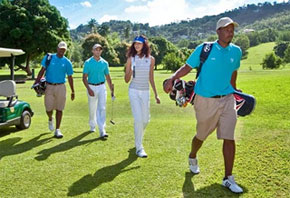 Tee off on the finest fairways. Casual duffers, avid linksmen and corporate golfers take your best shot with maximum value at one of the world's most highly prized golf destinations or all-inclusive, 19th-hole golf resorts.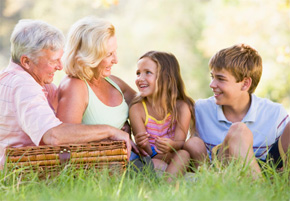 Enriching lives with whole-family experiences. Multi-generational bonding meets prized memories as you explore the world together with luxury accommodations and activities for grandparents, parents and children alike.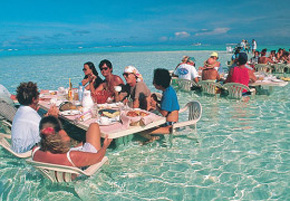 Come one and all! Enjoy grand luxury values and seamless itineraries for great groups—for your destination wedding, family reunion, girlfriend getaway, mancation, corporate incentive, special interest/affinity or social group.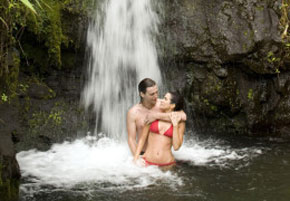 Your hearts' desires, satisfied. Say "I do" again with a custom-designed, carefree, luxury honeymoon that's as romantic, exotic, indulgent, secluded, tropical, adventurous, refreshing or as relaxing as you need it to be.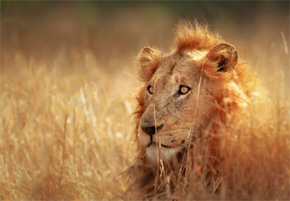 Fulfill your luxury-travel bucket list in style. When you're ready to bike France, scuba dive Fiji, safari Africa, fly fish New Zealand, take cooking classes in Italy or sample fine wine in Australia—you've come to the right place!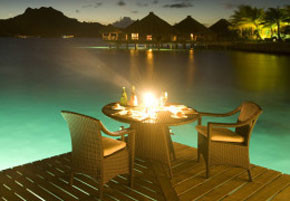 Excitement, passion, mystique personified. Love is in the air for you and your sweetheart at many luxurious, intimate, secluded destinations, each with their own provocative, pampering character and winsome adventures.
The White Room is calling you! A carnival of winter snow, with fresh powder and sumptuous accommodations, makes Colorado a legendary Alpine skiing and boarding destination for plankers and snowboarders of all ages.
Travel in Style in 2023 and Beyond.
Start Planning Your Perfect Trip with Margi, your luxury travel advisor.