Luxury New Zealand Vacations
How do you choose luxury New Zealand accommodations and activities for an iconic trip?
If you've always dreamt of traveling to New Zealand, now is the time. You want to explore the countryside, experience the local culture, participate in exciting adventures—seamless and flawlessly. You need a professional luxury-travel consultant who can put together the most memorable New Zealand holiday for you. Look no further!
Creative Travel Adventures specializes in luxury New Zealand vacations for couples, honeymooners, families and destination weddings alike. Your luxury New Zealand vacation will be tailor-made to your precise requirements—whether you want a small group tour or your own private tour.
Contact Margi, your personalized luxury travel consultant,  and be spoiled by expertise, friendly service and a trip that you'll never forget.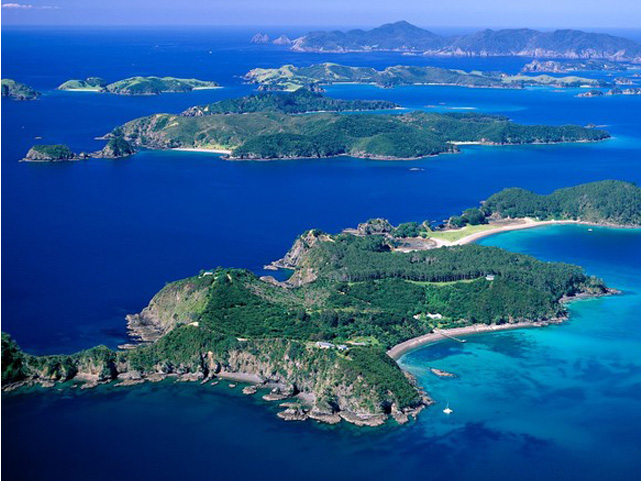 Why choose a luxury New Zealand vacation? Pure, untapped joy!
Hike the Hollyford Trek or the Milford Trek; enjoy miles and miles of amazing walking and hiking
Enjoy world-class wine at wineries and stay in lodges located on the vineyards
Savor Pacific Rim cuisine
Kayak and hike the Able Tasman or the Milford Sound
Bungee jump off the Auckland bridge or in Queenstown, home of the first bungee jump
Visit dramatic and beautiful Fiordlands and glacier fields
Enjoy the Bay of Islands beaches
Swim with the dolphins in the wild off of Kaikora
Go whale-watching at Kaikoura, South Island
Go horse trekking in the ruggedly beautiful wilderness
Be charmed by three species of penguins
Explore volcanic and geo-thermal riches
Energize with golf, cycling, mountain biking or motorcycling
Take in a genuine rugby match, concert, art event or cultural festival
Be adventurous with caving, off-road driving, skydiving, rafting, jet boating
Go skiing (ski season runs June-October)
Go kayaking, sailing, diving, fishing, surfing, windsurfing, kite-surfing or enjoy a boat cruise
Explore the Maori culture, traditions, legends, language and war dances—an integral part of Kiwi life
Green-thumb it at botanic gardens, private gardens, rural garden tours and Christchurch, the Garden City
Go a sightseeing on a guided, independent, private or group tour
Go backpacking or star-gazing
Go shopping, visit a theme park, gamble at a casino—and more!
"We just returned from our awesome honeymoon in Bora Bora & Australia and as you said Margi, these two locales were the perfect locations for us at the perfect time of the year."
"You did great! It was really and truly a dream honeymoon. Kauai is the most beautiful place on earth."
"Margi. I just wanted to let you know that the vacation and wedding were PERFECT!!!!! I could not have asked for anything better!"
"We had a GREAT time in St. Lucia at Sandals Resort. The resort and atmosphere was beautiful and the food was delicious. We really appreciate all of your help!"
"Spain was such a cultural experience while we were there and we loved it. Thank you so much for ALL of your help!!!"
"We had a wonderful honeymoon in Tahiti. It is by far the most relaxing place on earth."
"It was the perfect honeymoon! Everything was amazing in Costa Rica!  We had the best time and a great way to kick off our marriage."
"Our trip to Italy was phenomenal and you did an amazing job!"
"This has been so wonderfully easy to plan our Belize vacation with you -- we'll be sure to recommend you!"
"Thank you so much! We are so grateful for the work you put into sending us to Costa Rica. Thank you so so much, Margi!!! We will remember this trip forever!!!"
"Maui was just incredible. Four Seasons Wailea was 5 stars in every way.  Really enjoyed our stay and the service! Thanks so much for hooking is up. We definitely will be using you in the future."
Important information for your luxury New Zealand Vacation:

Entry Requirements
Passports are required for all visitors and must be valid for at least three months after returning to the U.S.; U.S. citizens do not require a visa for a visit of less then three months.

Airport Departure Tax
NZ $25

Tipping
Tipping is not expected, but is accepted.

Electricity
In New Zealand, 240 volts are used and electrical outlets accommodate prongs for that voltage. If you do plan to pack electrical equipment, such as hairdryers, electric shavers, etc., it will be necessary to pack a converter/adapter.

Driving Conditions
Unlike the U.S., driving is done on the left side of the road. Most roads in New Zealand have two lanes. Roads tend to be routed through towns, so be prepared to decrease speed. In rural areas, be aware of cattle or sheep on the road. They have the right of way, and honking of the horn in impatience is not appreciated and may earn you a few choice words from the locals. Be aware of "roundabouts" when driving. You may want to pause for a moment to "see how it's done".

Currency
None are required.
Travel with complete peace of mind.
Start Planning Your Perfect Trip with Margi, your luxury travel advisor.