I was super lucky to enjoy some time in Kenya where I got to experience firsthand the magic of an African Adventure.  Kenya is a beautiful country filled with diverse landscapes:  sweeping plains, majestic snow-capped mountains and tropical palm-fringed beaches next to coral reefs along the Indian Ocean coast.
---
Kenya is probably best known as the ultimate safari destination.
It was truly awesome to see so many wild animals in their natural habitat and it was satisfying to know that the animals were protected within wildlife reserves and national parks.  Most parks and reserves offer the opportunity to see the Big Five (Lion, Leopard, Buffalo, Elephant and Rhino) plus, almost all other African animal and bird life.  Kenya is host to over 1000 different varieties of birds, making it a birder watchers paradise.  I was in awe!
Most Kenya safaris are experienced in vehicles with around 8 passengers and an experienced game tracker/guide who is also the driver.  Sometimes you will be mere feet away from elephants, zebras, lions, hippos and other game.  Do not forget your camera, but also remember to put down your camera and soak in the majestic sights before you!
---
While on a African safari, there are several types of accommodation to choose from.
There are lodges, tented camps and resorts ranging from very rustic to luxury accommodations. There is something for everyone!
During my stay in Kenya, I stayed at the Serian Camp, which lies in the Mara North Conservancy. The atmosphere and accommodations at Serian can be described as elegantly simple but it has countless thoughtful little personal touches that make it feel like home.  I can only describe it as open and airy with a stunning view over the Mara River and the Siria escarpment.  While I sat on the deck of my luxury tent, I witnessed several hippos playing in the river. Incredible!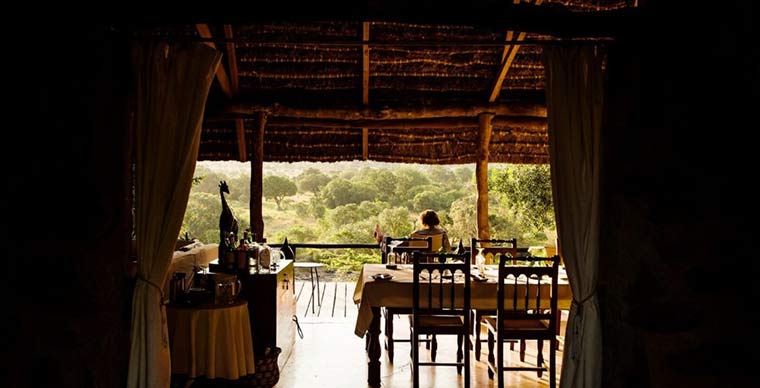 The Mara North Conservancy a beautiful private wilderness area spanning more than 30 000 hectares. The conservancy is focused on rehabilitating long-degraded areas, restoring natural habitat areas, protecting wildlife from poaching and snaring, managing grazing areas for livestock, and responding to human-wildlife conflicts.  The Conservancy is committed to low density tourism and limits the number game vehicles permitted in their parks.   This approach provides an exclusive safari experience, while minimizing the impact on the environment.
---
Ready to safari in Kenya?
Be sure to give luxury travel advisor, Margi Arnold a call to discuss your African Safari. With over 25-years' experience in the travel industry Margi, is an expert that will help you personalize your trip and will ensure a worry-free vacation. Start by completing a vacation request or call Margi at 303-694-8786.