I am still pumped from my Morocco vacation with tour company G Adventures.  This was a truly memorable experience and I am blessed to have crossed another destination off my bucket list.
---
Why vacation in Morocco?
Morocco is diverse in adventure, culture and heritage. A vacation to Morocco can include mountain trekking, surfing and swimming coastal on beaches or my favorite a camel ride through the Sahara Desert sand dunes.    Delve into history when you visit imperial cities like Marrakech and Fes, where you will visit palaces, churches, mosques and museums.
---
G Adventures Vacations to Morocco
G Adventures offers unique National Geographic adventures in Morocco that are designed to take you deeper into the culture and habitat of Morocco.   Small group travel allows you to build friendships while experiencing interactions with local experts.
Sample itinerary highlights for G Adventures vacation to Morocco:
Volubilis guided tour including visit to the Roman ruins
Fes medina guided tour including artisans' quarter and Fes tannery
Sunset camel ride in the desert
Todra Gorge stay with walk through local villages
Aït Ben Haddou kasbah tour
Marrakech medina guided walk including Saadian Tombs, Bahia Palace, souks and Jemaa el-Fnaa square
---
Highlights from my vacation in Morocco
Camel ride through the Sahara Sand dunes
As I mentioned, riding a camel through the sand dunes of the Sahara Desert was incredible!  It felt and looked like something out of a movie.  You will want to bring your camera because the pictures are surreal.  The Sahara Desert is on Morocco's far east border, so there is considerable travel time needed tomake it to the desert from a major city, but IT IS TOTALLY WORTH IT!
Fes
Fes is the second largest city in Morocco and is the world's largest car-free urban area. A city that is unique in food, music, and architecture! The government has started restoring crumbling riads and an innovative food scene is making Fes a popular destination in Morocco.
A trip to the Fes bazaar is a "must do" and with 1500 passageways, I recommend a guide. Fes is well known for its leather products and traditional leather tanning practices. In fact, the Chouara Tannery is almost a thousand years old! If you take a tour of the tanneries, be warned that the smell can be overwhelming! The tanning process makes use of cow urine and pigeon poop! It is fascinating to see the entire tanning process though.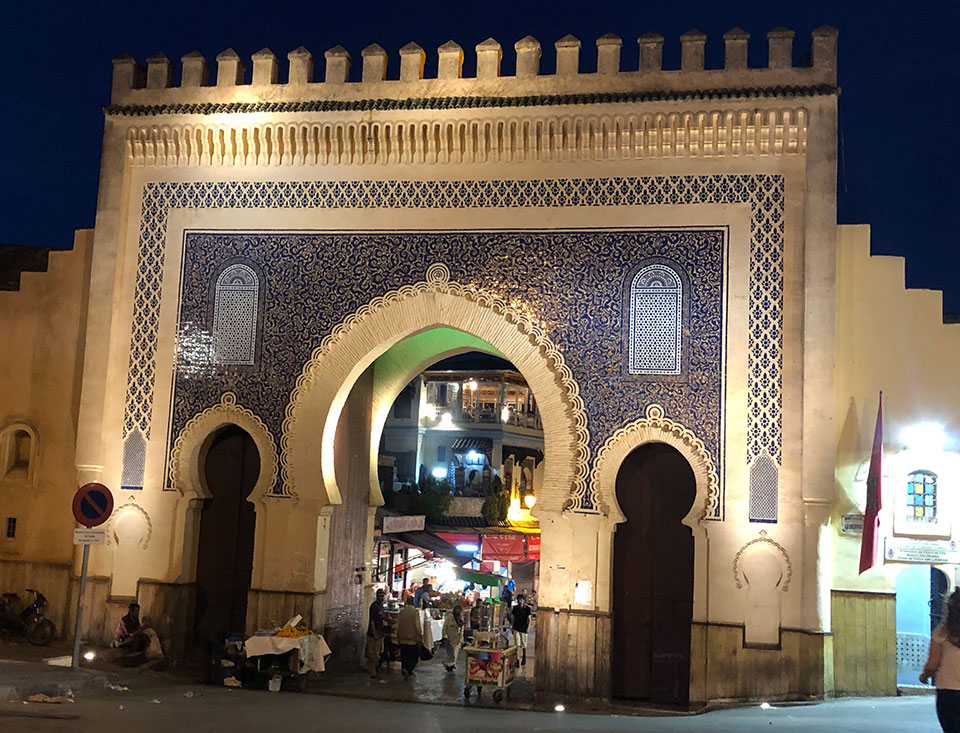 ---
Ready for a vacation in Morocco
Be sure to give luxury travel advisor, Margi Arnold a call to discuss your Morocco vacation. With over 25-years' experience in the travel industry Margi, is an expert that will help you personalize your trip and will ensure a worry-free vacation. Start by completing a vacation request or call Margi at 303-694-8786.