Did you catch Royal fever when actress American Meghan Markle married Prince Harry?  If you dream of castles, handsome princes and beautiful princesses, maybe a trip to the United Kingdom should be on your bucket list!  Here is a list of the must-see landmarks on your Royal vacation!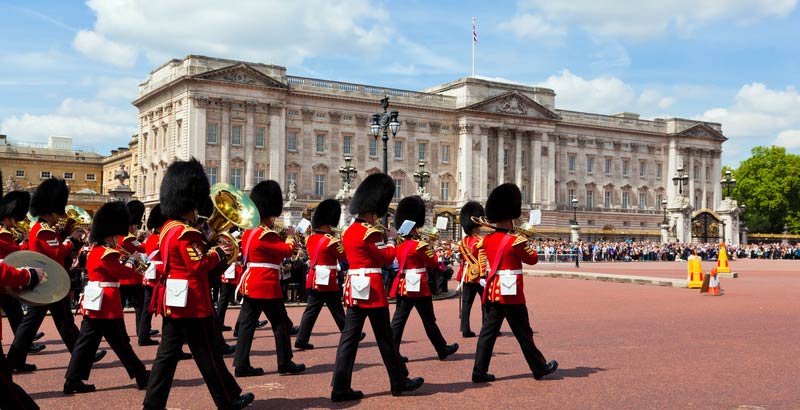 Buckingham Palace
Buckingham Palace is the Queen's official London residence and a working royal palace and is probably the famous royal residence in the world.   There are 3 elements to a visit to Buckingham Palace: Queen's Gallery (changing exhibitions from the Royal Collection), The Royal Mews (where the royal family's vehicles are housed), and The State Rooms (rooms used by monarchs throughout history to welcome guests).  Be sure to check the schedule before you travel some areas are not open to the public during certain times of year.   Weather permitting, you will want to watch the pageantry of the changing of the guard!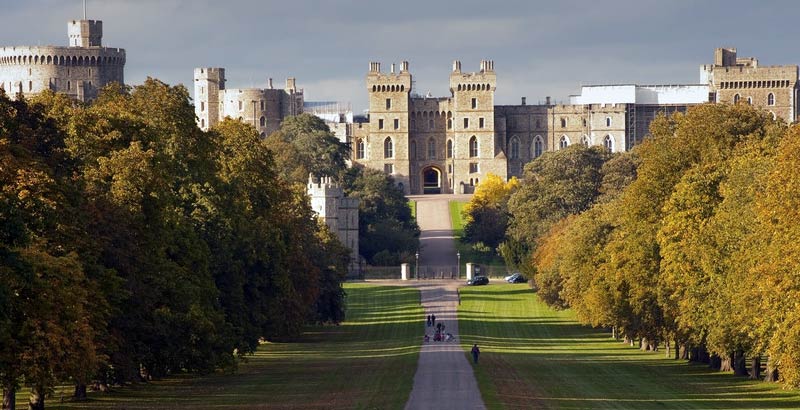 Windsor Castle
Windsor Castle is one of three official residences of The Queen and has been home to the Sovereign for over 900 years, making it the longest-occupied palace in Europe.   Often thought of as the Queen's weekend home, this castle is used to entertain political leaders and foreign diplomats.
Windsor Castle is open to the public year-round and admission includes entry to the magnificent State Apartments, St George's Chapel (where Meghan and Harry were married) and in the winter months the Semi-State Rooms.
Clarence House
Clarence House is the official London residence of Prince Charles and The Duchess of Cornwall.  Built by John Nash in 1825-27, Clarence House is one of the last remaining aristocratic townhouses in London.  Open to the public in for a limited time in the summer, guests are able to visit the five rooms on the ground floor where official engagements are undertaken by Their Royal Highnesses.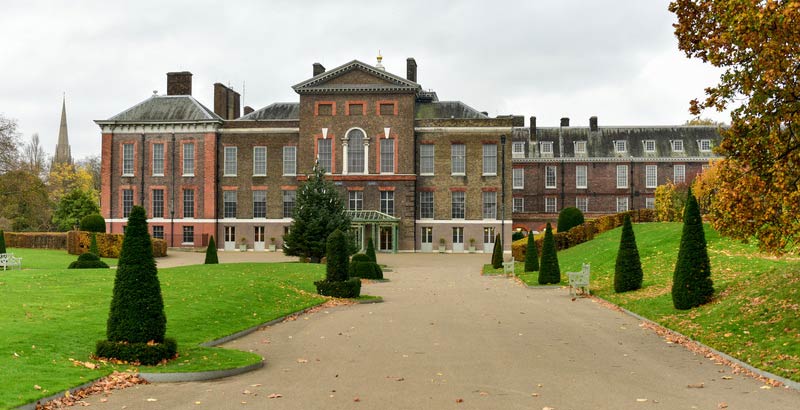 Kensington Palace
Kensington Palace is a royal residence in the London Royal Borough of Kensington and Chelsea. It was once used by the Duke and Duchess of Cambridge, as well as, Prince Harry.  Highlights include: The State Rooms, the painted walls of the King's Staircase,  and the beautiful gardens.  Kensington Palace is open to the public year round.
Frogmore House
The gardens at Frogmore House have been an attraction for monarchs and their families since it was built in the late 1600's. Frogmore House is only open to individuals on three Charity Open Days each year, when all proceeds are donated to specially selected charities.
Ready for a Royal Adventure?
Be sure to give luxury travel advisor, Margi Arnold a call to discuss your Royal Adventure to the UK. With over 25-years' experience in the travel industry, Margi is an expert that will help you personalize your trip and will ensure a worry-free vacation. Start by completing a vacation request or call Margi at 303-694-8786.