Are you looking to be pampered and relaxed as you float along some of the most beautiful rivers in Europe? AmaWaterways is an award-winning, family-owned luxury river cruise line and provides unforgettable travel experiences and itineraries.
I was lucky to be able to enjoy two AmaWaterways tours of the upper and lower Danube River, with amazing stops in Hungary, Croatia, Serbia, Bulgaria, and Romania, and the second one to Austria, Slovakia, Czech Republic, and Germany. The whole experience was relaxing, stress-free, pampering and fun. The ship is a floating 5-star hotel(196 passengers), and the staff, customer service, cuisine, and wine is top-notch.
On your AmaWaterways cruise, you will enjoy luxurious accommodations in outside staterooms. Most staterooms have either French or Twin balconies and you will enjoy plush robes and luxury bedding, marble bathrooms, and complimentary high-speed internet.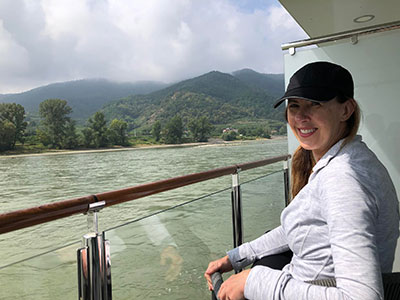 What is included in a European AmaWaterways River Cruise?
The AmaWaterways cruises are all-inclusive: meals, unlimited local wine, beer, and soda, specialty coffees, as well as most daily guided tours. You will also enjoy:
Onboard and onshore Wellness Activities with a dedicated Wellness Host.
Personalized service from a highly trained Cruise Manager during both cruise and land programs
Sun deck pool with swim-up bar and walking track
Fitness room, massage services, and hair salon
Daily entertainment including cultural performances
Immersive tours in every destination
Gentle, regular, active, and late-riser tour options
Bike tours and hikes and Special Interest Tours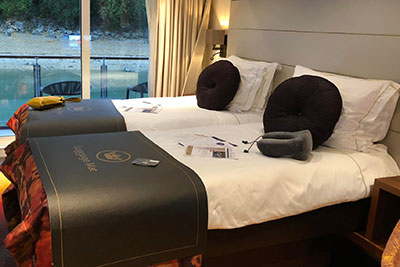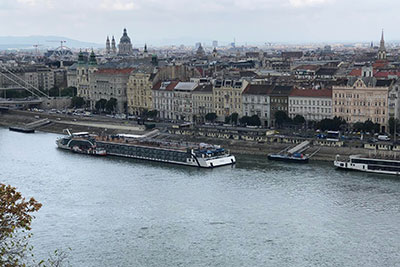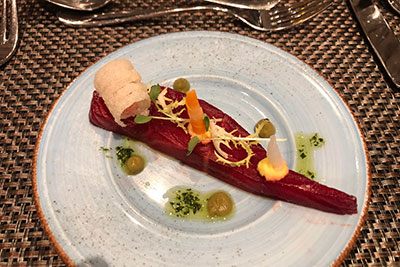 Popular European River Cruises from AmaWaterways​
Legendary Danube River Cruise – Delve into Europe's history as you cruise the Danube River for 7 nights visiting Austria, Germany, and Hungary.
Best Of Holland & Belgium  – On this 7-night cruise you will enjoy traveling Dutch and Belgian waters as you visit castles, and indulge in Belgian chocolate and Dutch waffles.
Enchanting Rhine River Cruise– On this 7-night cruise, you will take a front-row seat on an enchanting journey along the Rhine passing by 40 castles. You will visit France, Germany, Netherlands, and Switzerland.
Impressions of the Seine & Paris River Cruise – For the Art lover! Explore popular sites and hidden gems in Paris and cruise along the Seine discovering sites memorialized by famous Impressionist painters.
Flavors of Portugal and Spain River Cruise – A foodies dream!  On this 7-night cruise of the Douro river, you will experience a treasure trove of Old World architecture, taste wines at romantic vineyards in Portugal, and partake in delicious local cuisine.
Ready for a River Cruise in Europe?
Be sure to give luxury travel advisor, Margi Arnold a call to discuss your European vacation. With over 25-years' experience in the travel industry, Margi is an expert that will help you personalize your trip and will ensure a worry-free vacation. Start by completing a vacation request or call Margi at 303-694-8786.