Did you know starting May 3, 2023, your identification will need to be REAL ID compliant to be accepted at TSA airport security checkpoints when flying within the US?
If you are unsure what Real ID compliant means, you are definitely not alone. I've compiled a few frequently asked questions below.
What is Real ID-compliant Identification?
REAL ID-compliant cards are marked with a star or the logo of one of the states that issue Enhanced Driver's Licenses (Washington, Michigan, Minnesota, New York, and Vermont).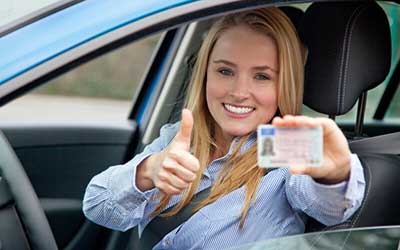 What do I need to do to get a Real ID?
Consult your state's DMV if you're unsure if your ID satisfies the new Department of Homeland Security requirements.
Although each state's DMV has its own specifications for issuing compliant ID, you will need to present documentation that demonstrates the following:
Your Full Legal Name;
Your Date of Birth;
Your Social Security Number;
Your Principal Residence's Address in Two Different Ways;
Your Legal Status.
What about children traveling?
Children traveling within the United States with a companion who has a REAL ID, will not need to provide identification. Children traveling alone will need to be escorted to the Travel Document Checker (TDC) and the adult should provide Identification and inform the TDC that the child is traveling alone.
Is there another ID that will be accepted?
Other identification (other than a driver's license) will still be accepted, such as:
a passport or U.S. passport card,
DHS trusted traveler cards (Global Entry, NEXUS, SENTRI, FAST),
a U.S. Department of Defense ID, including IDs issued to dependents,
a permanent resident card,
a border crossing card,
or an acceptable photo ID issued by an Indian entity
Visit REAL ID | Transportation Security Administration for a complete listing of accepted forms of identification and further details.
Have questions about ID Requirements when traveling in the US?
Be sure to give luxury travel advisor, Margi Arnold a call to discuss your concerns. With over 34 years of experience in the travel industry, Margi is an expert that will help you personalize your trip and will ensure a worry-free vacation. Start by completing a vacation request or call Margi at 303-694-8786.