Last month I set off on an adventure in Portugal where I explored the capital city Lisbon and the picturesque town of Sintra.    Portugal is an amazing vacation destination as it has vibrant cities filled with history and a gorgeous coastline comprised a single 530-mile beach with vast stretches of golden sand. Portugal is rich in culture, the food and wine are awesome and the people are friendly.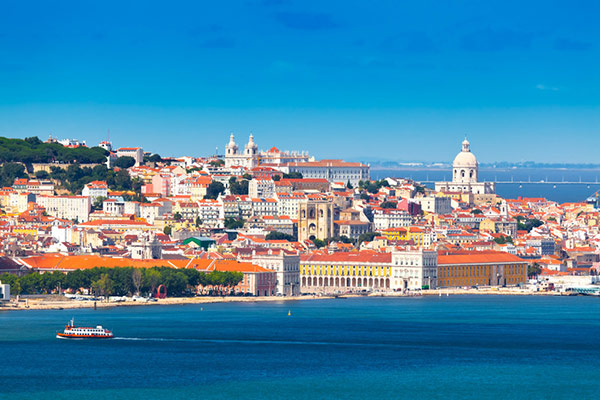 Lisbon's mix of traditional architecture and contemporary culture has made it an increasingly popular place to visit. Stroll along the cobblestone pedestrian malls and admire the white limestone buildings and intimate alleyways. Climb up the Cristo Rei, a huge statue of Christ with spectacular views across the whole city.  If you are visiting Lisbon, be sure to take the popular day trip to Sintra.
Sintra was the highlight of my trip!  I found the town incredibly charming with cobbled streets lined with traditional houses, shops, and cafes.  Historically, the nobility and elite of Portugal found their way to Sintra and constructed exquisite palaces, extravagant residences, and decorative gardens.
For such a relatively small town, Sintra contains an abundance of historic monuments and tourist attractions. Within the town, there are more than ten national monuments, and these varied buildings range from extravagant palaces and decadent houses through to ancient ruinous castles.
The buildings in Sintra are a great example of the whimsical and colorful Romanticism style of architecture. Inspired by the love of art and the mysticism of ancient cultures, this style of architecture features decorative and flamboyant buildings.  One of the best examples of Romanticism is the Pena Palace.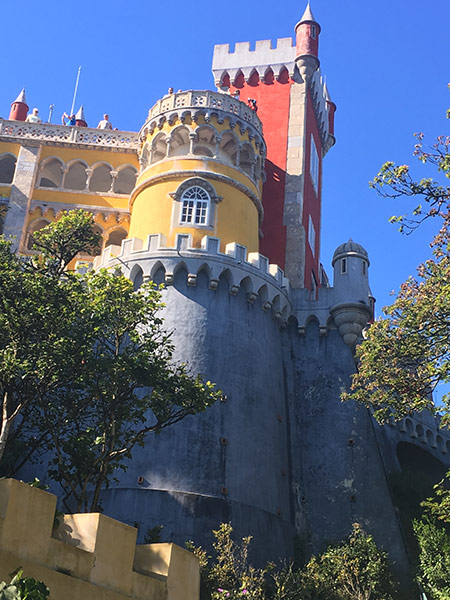 The Pena Palace is amazing.  The Palace of Pena is the fruit of King Ferdinand II's creative genius and the palace was built in such a way as to be visible from any point in the park. The vivid colors of the paint and tiles were breathtaking.  I would be remiss if I didn't also mention the very cool statues of mythological creatures adorning the exterior walls.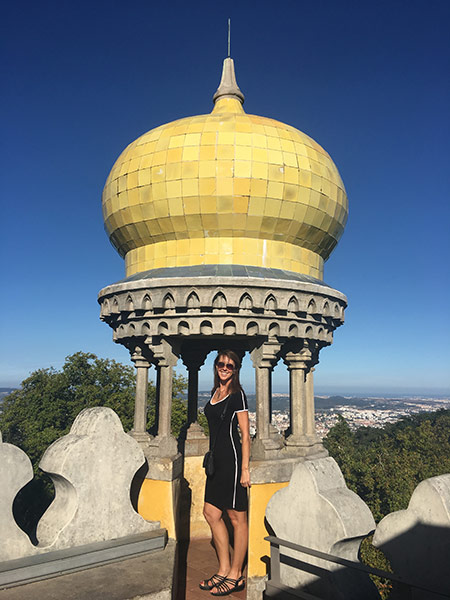 The interior of the palace is as equally fascinating, having been restored to how it was left in 1910 when the nobility of Portugal fled the country due to the revolution. Surrounding the palace are the forested grounds of the Parque da Pena, with its shaded walkways, hidden lakes, and stunning viewpoints.
While Sintra is a popular day trip, there is plenty to see and do and you could easily spend a day or two there.
---
Ready to jet off to Portugal?
Be sure to give luxury travel advisor, Margi Arnold a call to discuss your vacation to Portugal. With over 25-years' experience in the travel industry Margi, is an expert that will help you personalize your trip and will ensure a worry-free vacation. Start by completing a vacation request or call Margi at 303-694-8786.