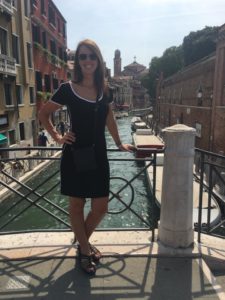 I was thrilled to spend two weeks in Italy.  One of my favorite parts of the trip was the time I spent in beautiful Venice.   It doesn't matter how many movies or photographs you have seen, nothing can compare to the total awe-inspiring experience of seeing gondolas in the canals and Venetian architecture. Even though this was my second visit to Venice, it is almost impossible to find the words to describe this amazing city!
Venice is made up of more than 100 little islands interconnected by canals and bridges.  The rich history and unique geography make Venice a must-see on anyone's bucket list.  It is romantic, authentic and a true adventure.
Two of my favorite areas of Venice were Murano and Burano.  A visit to these islands seems to send you back in time to a quieter, more laid-back atmosphere.
Murano is the home of Venetian Glass and the Murano area led Europe for centuries, developing or refining many glass technologies.  Murano glass artisans still employ many of these same methods today and you can see these artists in action at many demos at factories and studios around the island.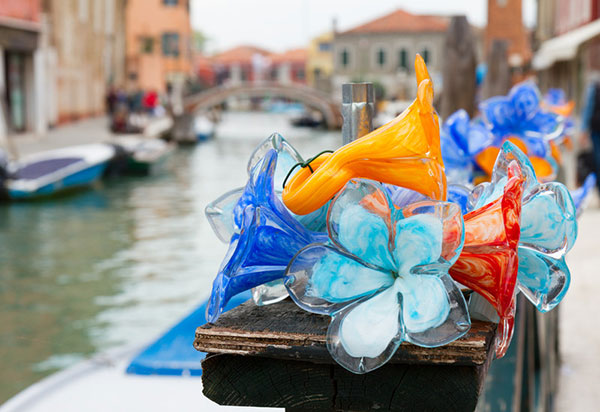 A photographer's dream, Burano is known for vibrant and colorful buildings.  Greens, blues, reds, yellows – No two homes seem to be the same color!  Row upon row, narrow streets blur into a kaleidoscope of colors.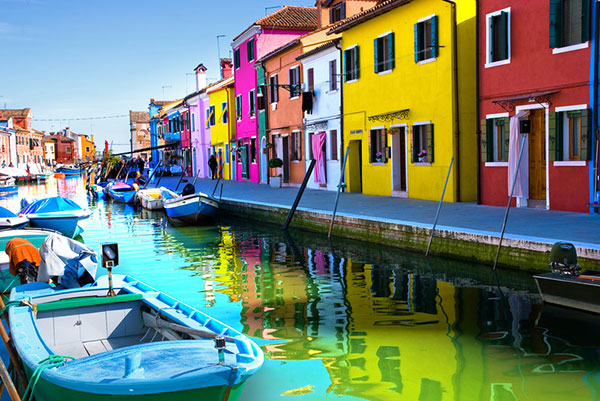 Burano is also known for its deep history in lace making.  Dating back to the 16th century, and originally all handmade, each craftswoman would learn and perfect one stitch and the project would be passed around until completed.  Today much of the lace is manufactured in factories but you can still find hand stitching demos and museums with traditional lace pieces.
And did I mention the food and drink?  Gelato, pizza, espresso, traditional fish dishes, gnocchi, tiramisu, wine… need I go on?
---
Ready to book an Italian Vacation?
Be sure to give luxury travel advisor, Margi Arnold a call to discuss your luxury vacation to Italy. With over 25-years' experience in the travel industry Margi, is an expert that will help you personalize your trip and will ensure a worry-free vacation. Start by completing a vacation request or call Margi at 303-694-8786.