Tokoriki Island Resort, Fiji  was voted as one of the top 10 Romantic Resorts in the South Pacific
Tokoriki Island Resort's signature palm tree frames your big day on the beach. With the wide range of activities you can do as much or as little as you please every single day you are at Tokoriki Island Resort Fiji.
Imagine your destination wedding at the romantic Tokoriki Island Resort in Fiji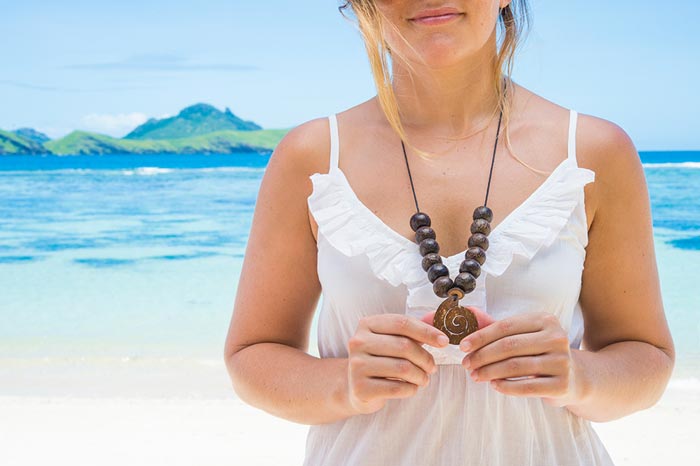 Picture yourself barefoot with beautiful tropical lei's and floral headdress for the bride with all the details taken care of for a completely worry free dayYou can choose from a simple service to a traditional island wedding complete with Fijian warrior escorts for the bride, a kava ceremony and a Fijian choir singing in the background. Your romantic beach wedding at Tokoriki is a tailor made day to celebrate your new lives together .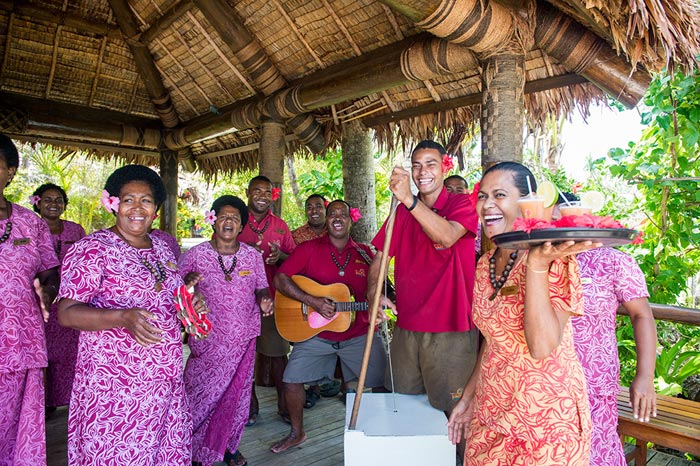 The  luxurious beachfront Sunset Pool Villas overlook the beach and your very own private pool. The private cabana has a huge day bed, a perfect place to snooze the dreamy afternoons away. From your outdoor shower, you can watch the sunset bounce vibrant reds and oranges off of the infinite shades of blue of the Pacific Ocean.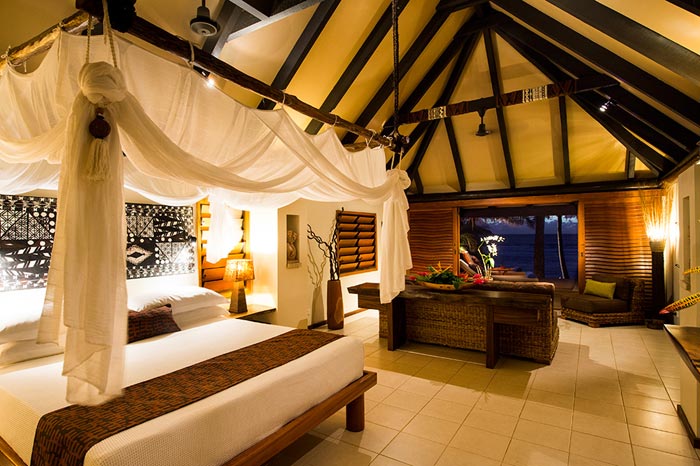 Your bure or villa is spacious, freestanding assuring absolute privacy, air conditioned, and has its own private outdoor and indoor shower.  The Deluxe Beach Bure is only steps from the beach, nicely appointed with tropical flowers, private patio and deck where you can enjoy the setting sun South Pacific style daily with your favorite drink.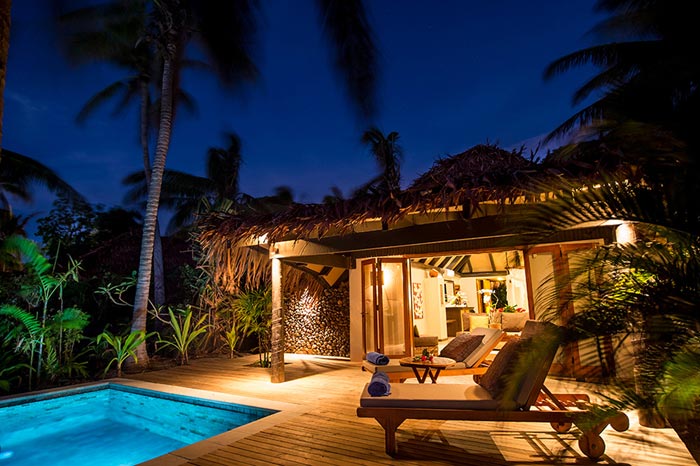 Our Local Fijian Kitchen Brigade create a daily changing menu featuring a mix of European, Asian and Fijian flavors. Under the shade of the palm trees by day or beneath a blanket of stars on your own private deck in the evening, dining at Tokoriki Island Resort is all part of the quintessential holiday experience.  There are always staples one just has to have on a good menu in Fiji, so on our Dinner menu you'll always find Kokoda, Dahl Soup and a good Fijian Indian curry wrapping up your Fijian gastronomic adventure.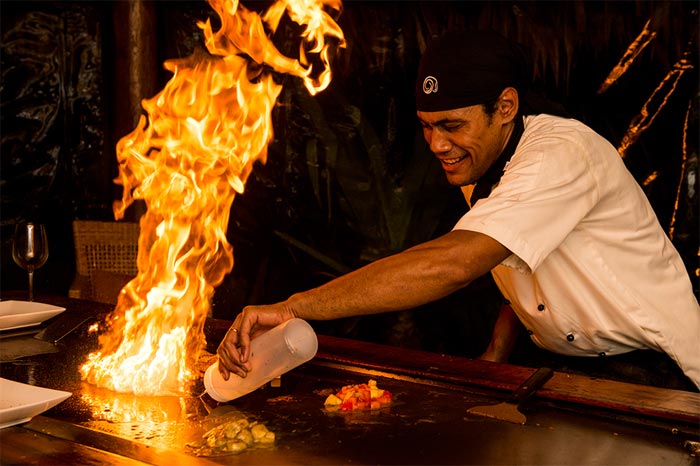 Tokoriki Island Resort offers sailing, scuba diving with fully qualified dive masters.  The islands tropical environment lends itself perfectly to exciting water based activities or relaxing leisure pursuits. Guests at Tokoriki enjoy complimentary use of all non-motorized activities: sailing, windsurfing, snorkeling equipment, kayaking, tennis, hiking, & table tennis.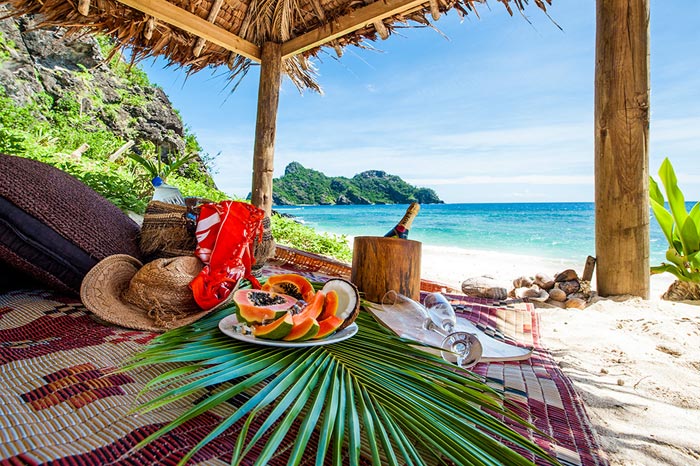 On your Romantic Destination Wedding or Honeymoon vacation at Tokoriki Island Resort you can indulge in a vast array of spa treatments.
The spa services are delivered by trained and certified beauty therapists from the Pacific's leading spa group Senikai Spas. A papaya body wrap one day, a coconut and coffee scrub the next… from aromatherapy massages to his & her romantic massages… everyday can be a day of pampering at Tokoriki Island Resort in Fiji.  Choose to be pampered in the spa, set within the gardens of the Fiji Resort… or indulge in the privacy of your room… escape on a tropical journey of relaxation, cleansing, rejuvenation and healing at the hands of the spa therapists.