Tropical island weddings are getting more and more popular and either Anse Chastanet or Jade Mountain would be the perfect choice for a luxurious, romantic destination wedding in St. Lucia.
Whether you plan to elope to paradise exclusively with your loved one, or with your relatives and friends, a destination wedding in St. Lucia will be exotic, romantic and beautiful.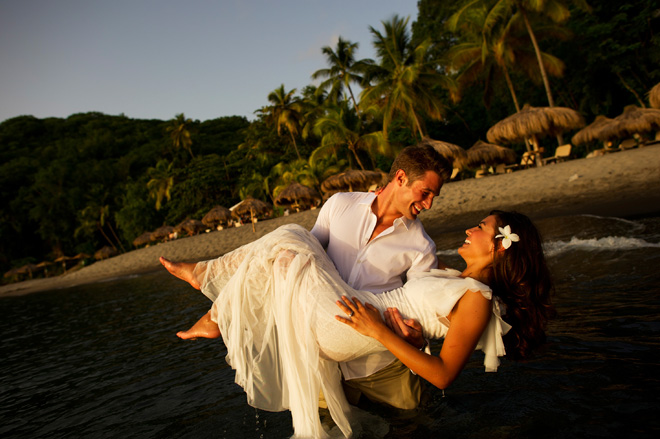 Only 1 – 2 days of residency in St. Lucia are required for non-nationals in order for them to be married in a civil ceremony performed right at the Resort.
At Anse Chastanet & Jade Mountain , weddings are an unique and individual affair and every ceremony is organized in personal consultation with the bride and groom.
Weddings are usually held in the afternoon between 4-5.30 pm. The wedding ceremony is a civil ceremony, which is conducted by one of the island's civil officiants. It is a legal requirement that the ceremony is conducted after sunrise and before sunset. At the end of the ceremony you will receive your wedding license. At your request, the Registrar will personalize the official ceremony with a poem or text of your choosing. The bride and groom can also add their own vows to the civil ceremony.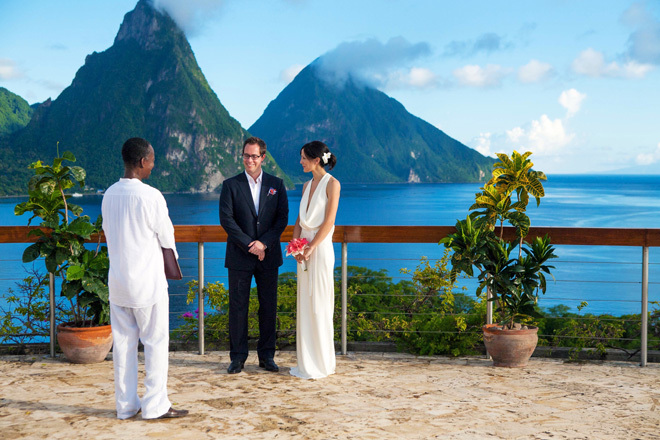 Jade Mountain gives guests the freedom of choice as to the location of the wedding. The celestial terrace or the Jade Mountain Club is excellent wedding location. At Anse ChastANET, popular sites are the Anse Chastanet Treehouse or the two beaches. Weddings can also be arranged in the guests' room, at our old colonial plantation of Anse Mamin, or on board one of our boats. Each wedding is treated as a unique affair.
There is no standardized wedding program. The bride and groom can get as involved in all details of the wedding ceremony as they wish and can decide on the location of their wedding after their arrival.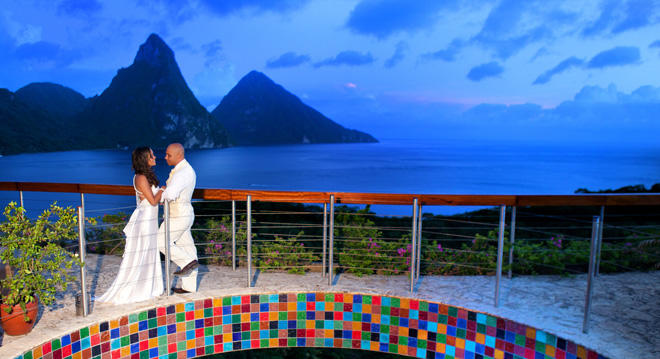 Jade Mountain and Anse Chastanet offer some exciting ways to personalize your destination wedding in St. Lucia.
Private day sailing charter
Private sunset cruise
Spa beauty packages
Fireworks
Live Entertainment
Flower Arrangements
Private dinner experience on Anse Chastanet Beach – Your private dinner will include dedicated waiter service and a specially decorated dinner table with romantic flambeau and candlelight.