As more people are ready to venture out on trips after months of staying at home, road trips and destinations that are a short airplane ride away are in demand. I recently visited Hilton Head Island in South Carolina. The destination has been chosen "#1 Island in the Continental U.S." and "#2 Island in the World" by Travel+Leisure Magazine, and the "Top Island in the United States" by Condé Nast Traveler Magazine, and after my visit I completely understand why! Here are some of my favorite activities on Hilton Head Island.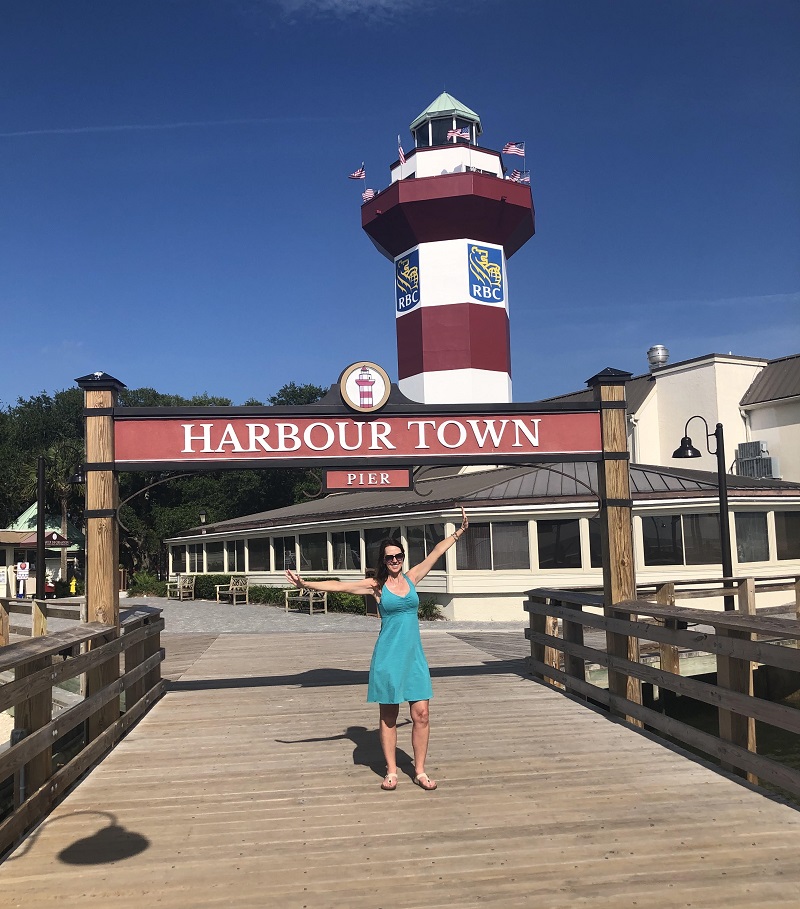 Beaches
Hilton Head has more than 12 miles of the country's most gorgeous beaches. Whether you want to stroll along the pristine sand, dip your toes in the warm water or enjoy a family friendly day in the sun, Hilton Head's beaches are a sunny respite from the everyday.
---

Cruises
The Salty Dog Cruise offers happy hour and moonlight cruises around Calibogue Sound. The views are beautiful and there is a full bar on board as well as island-inspired food for purchase. Some of the cruises offer live music as well! The Salty Dog is a 63' catamaran with upper and lower decks. It's a great way to enjoy the sunset and see the Island from the water!
---

Dining
There is no shortage of delicious spots to sate your appetite on Hilton Head Island. A few of my favorites include
The Sage Room – I love the drama of its open kitchen! The menu caters to everyone from vegans to steak lovers to pescatarians. Don't miss the lobster pasta!
Vine – Cozy and intimate with amazing food and service. The butter fish on jasmine rice is out of this world!
Bistro 17 – this waterfront café has fabulous marina views and a creative French menu.
Hudson's – works with one of only two remaining fishing fleets to bring diners the absolute freshest seafood. They have been operating for over 50 years! A must for seafood lovers!
Skull Creek Boathouse – another waterfront gem with an extensive menu that includes some awesome raw preparations. Probably my favorite spot to watch the sunset.
The Crazy Crab – has two waterfront locations with great Lowcountry cuisine. It almost goes without saying that the crab is the star!
---

Get Active
There is so much to do on Hilton Head Island! There are great places to bike and hike, as well as wonderful water activities like sea kayaking and fishing. It is also very well-known for golf with 33 courses in the area and is a frequent PGA Tour stop.
---

Wildlife
It might not be the first thing that comes to mind, but Hilton Head Island is alive with wildlife. Bottlenose dolphins can be seen from land and by sea, endangered loggerhead sea turtles lay their eggs on the Island's beaches, plus there is the chance to see otters, minks, abundant birdlife and more species when you are exploring the Island's natural areas.
---
Shop
From high-end boutiques to the local farmer's market, there are many treasures to be found on Hilton Head Island. It's fun to take an afternoon to explore its charming and diverse shops and galleries.
---

Do you want to visit Hilton Head?
Contact luxury travel advisor Margi Arnold to plan your trip to Hilton Head. With over 32-years' experience in the travel industry, Margi is an expert that will help you personalize your trip and will ensure a worry-free vacation. Start by completing a vacation request or call Margi at 303-694-8786.