Whether you're seeking a fairy-tale wedding location, planning a memorable honeymoon or looking for a romantic getaway, a romantic Hawaii vacation offers some of the most beautiful settings to celebrate love and new beginnings.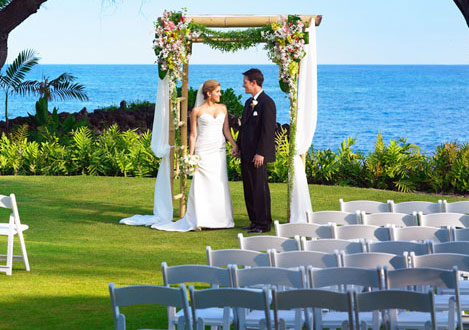 Imagine an oceanfront ceremony followed by an intimate reception in a turn-of-the-century ballroom. Or picture moonlit walks along a secluded beach on a romantic honeymoon. Each resort combines the natural beauty of the island with a full range of modern amenities. Offering you a place of ultimate luxuries, where love fills the air as you discover a new sense of togetherness.
Private Dining Experience on your Romantic Hawaii Vacation.
Yet another way to spark romance. Enjoy the services of a private chef who'll create an intimate candle-lit dinner under the stars or in the comforts of your own villa. With fresh, local ingredients and exceptional culinary skills, these Master Chefs prepare a unique menu to delight your personal taste, while an attentive staff caters to your every need.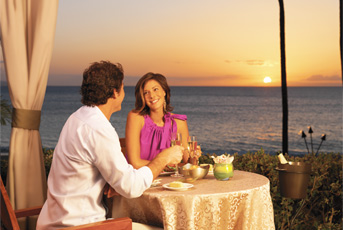 Weddings & Honeymoons in Hawaii
Plan a romantic Hawaiian wedding in paradise. Here, you can expect sun-kissed days with gentle breezes, and balmy nights lit by the warm glow of tiki torches. 11 resorts offer something unique to match your vision of wedding bliss. Whether your dream includes a secluded beach with a tropical cabana or an elegant ballroom adorned with fresh gardenias and delicate green ferns, our professional wedding planners and staff make it all come to life.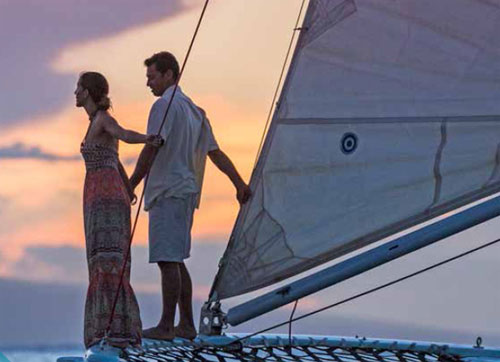 Plus with our special honeymoon registry, we make it easy for your family and friends to celebrate your wedding. Use our quick and easy online tools to set up and share a customizable registry, with gift ideas like a romantic dinner or a couple's spa treatment. Collect your gifts while you are here and experience the honeymoon of your dreams.