Introducing the "Bora Bora Underwater Wedding" in French Polynesia. This is the perfect destination wedding for newlyweds on their honeymoon or couples seeking romance laced with a bit of adventure.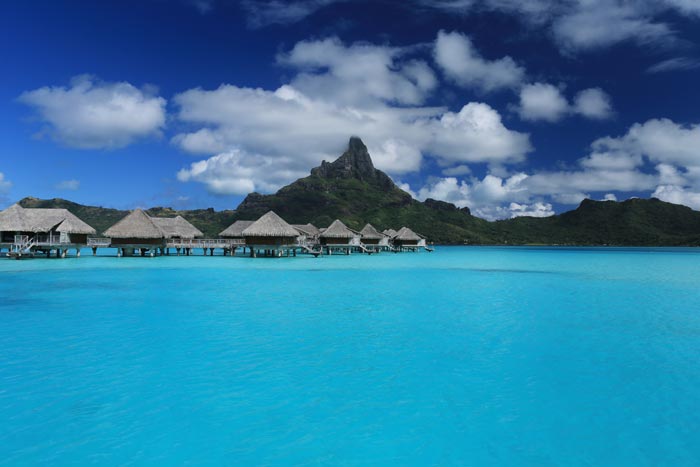 This is a unique wedding ceremony in which couples tie the knot in a spectacular ceremony that takes place in a most unique setting: an underwater chapel created in the lagoon of Bora Bora.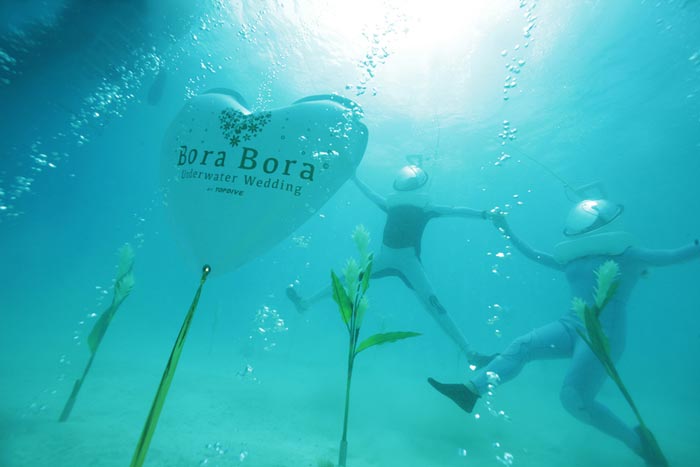 This exclusive wedding ceremony or renewal of vows takes place 100% underwater, made possible by using underwater helmets. This allows the bride and groom, with their best man and maid of honor, to live this romantic moment while enjoying the beauty and awe of the underwater setting. (No scuba instruction required but you will be accompanied by a dive instructor for your safety)
In the lagoon, a Polynesian "Chaplin" welcomes bride and groom into his undersea chapel called "Te-Ana-Ipo," the cave of love in Tahitian. Dressed in white wetsuits, it is in this ethereal and dreamlike atmosphere that the 25 minute long wedding ceremony takes place.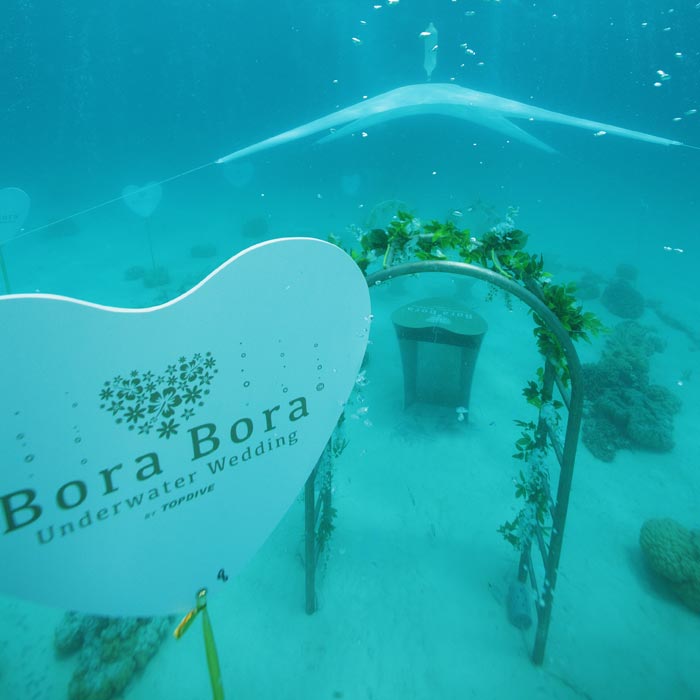 Like in all traditional weddings, this ceremony is conducted with solemnity and music; the traditional wedding vows, the symbolic exchange of rings and the signing of the marriage certificate. To capture these moments, a videographer accompanies the couple throughout their underwater ceremony.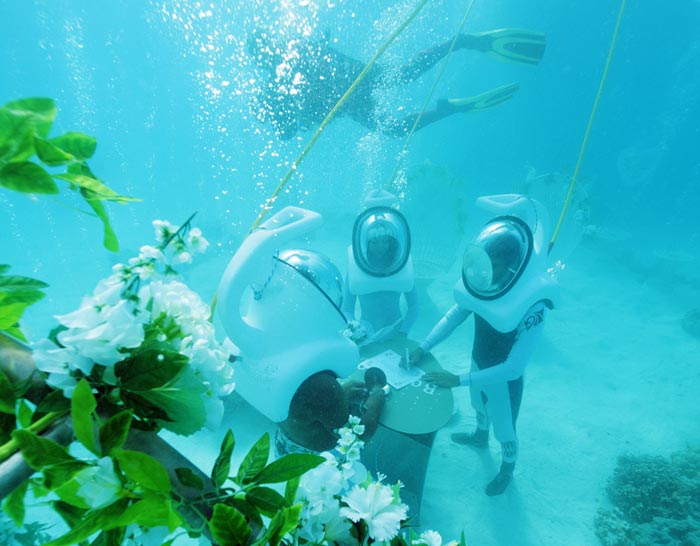 Back on the surface, while toasting your union with a glass of champagne, you have the choice to be transferred back to your hotel, or directly to a white sand beach for a romantic lunch by the water. After lunch you can immortalize these magic moments with a one-hour beach photo shoot.
This new underwater wedding concept is aimed to appeal to all couples in search of the most unique wedding ceremony in the world and aims to showcase Bora Bora; the "Pearl of the Pacific" is the most romantic island on the planet.