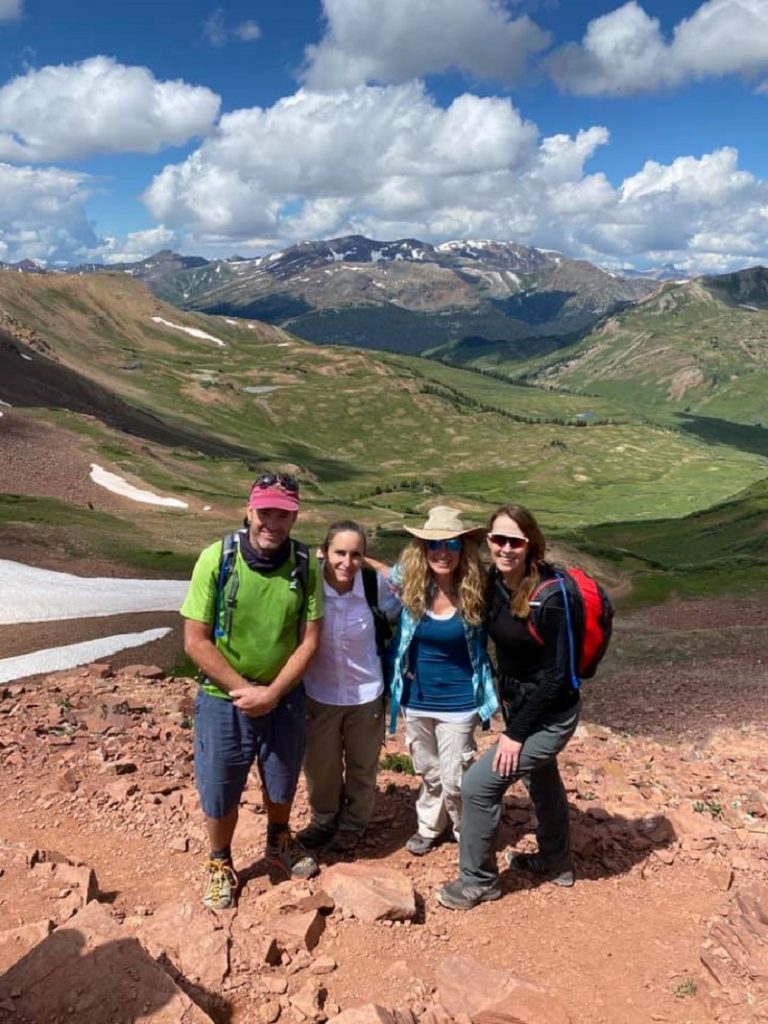 Getting from Denver into Colorado's high country is easy and quick, and travelers have a huge array of destination options. My most recent adventure in the mountains was a visit to Aspen and Crested Butte – and the travel in between the two was human powered!
I started off in Aspen at The Inn at Aspen – a slopeside, 3-star accommodation at the base of Buttermilk Mountain. The rooms were recently refurbished, and it was a perfect base to get a good night's rest before starting our Aspen to Crested Butte hike at the world-renowned Maroon Bells the next morning.
By car, the towns are 100 miles apart, but you can hike between the two in a day. There are few logistics to consider such as shuttles to and from the trail heads – email me if you would like more information on how to best make it work.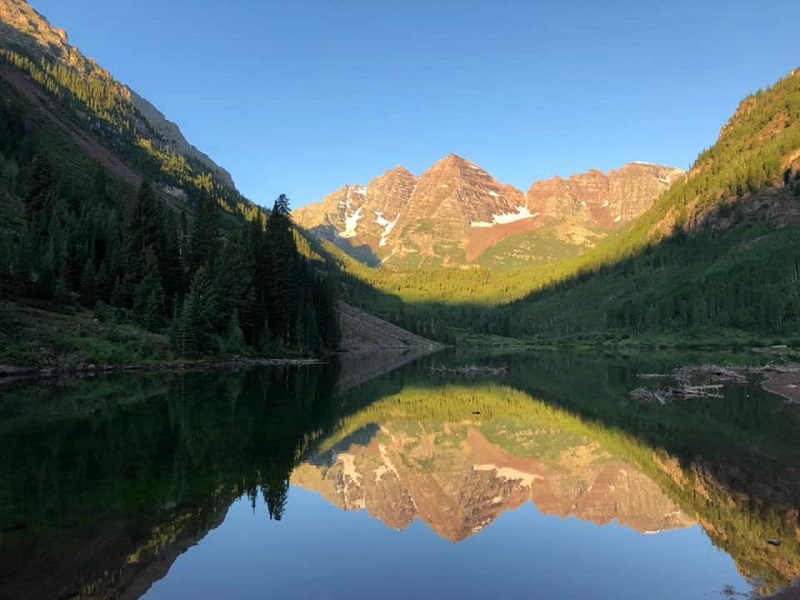 Our group set off, and in addition to breathtaking views along the way, we were treated to stunning wildflower displays throughout the hike. Mid-July through August is central Colorado's peak wildflower season. While this hike is high altitude and not to be undertaken lightly, if you are well prepared, it is an incredibly rewarding day in the mountains. Expect the hike to take between 6-10 hours. Ask me what you need to bring with you to make for a successful hike and which direction is less strenuous!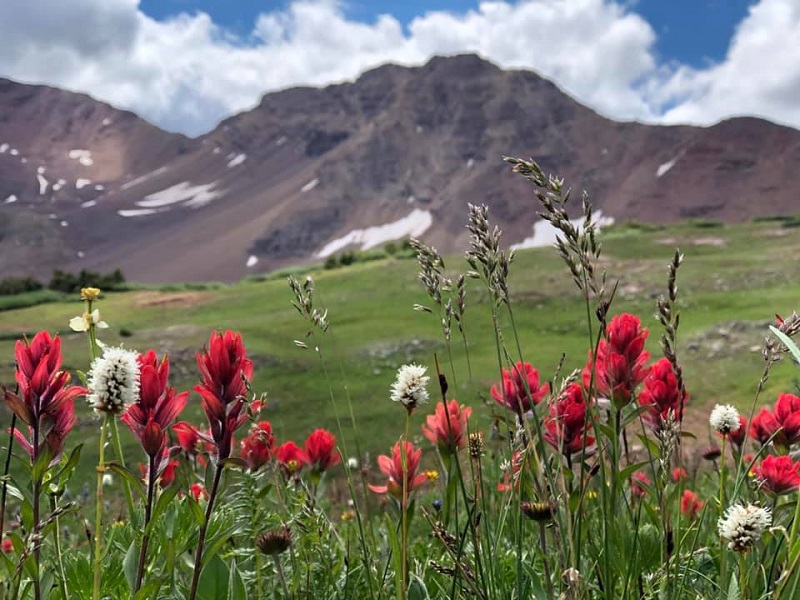 On arrival on in tiny town of Gothic, we were greeted and taken the rest of the way to Crested Butte, a charming mountain town with endless outdoor recreation options. After a very active day, we were excited to visit one of the town's many excellent restaurants to refuel. Two of my favorites are Bonez, where you can find awesome Mexican food and a fantastic selection of margaritas; and the Secret Stash – home to the best pizza in town served in a fun and funky atmosphere.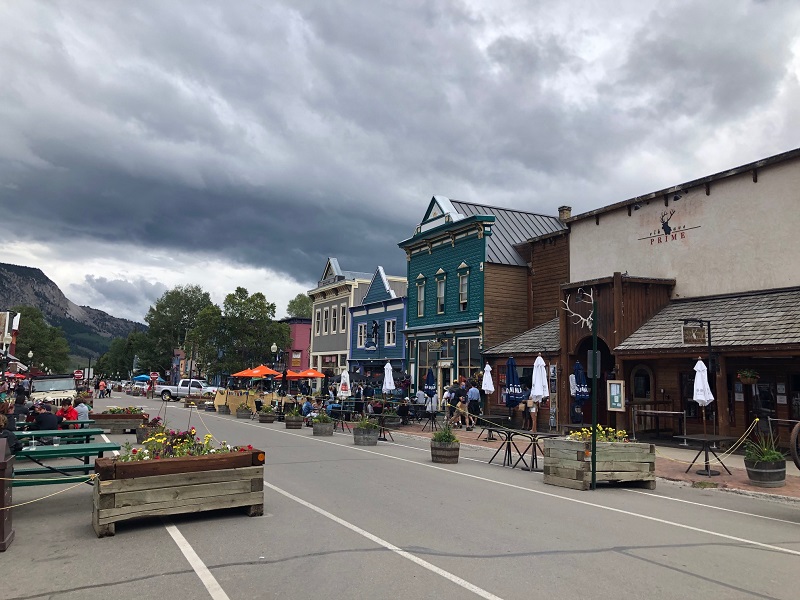 Crested Butte has blocked off areas on its main street, Elk Avenue, for outdoor, socially distanced dining, which we happily took advantage of. They also require face coverings in public areas, as most municipalities do these days.
When not enjoying our time in town or at the charming Old Town Inn where we stayed (family owned, great service and great location!), we were enjoying all that the mountains have to offer. Hiking and mountain biking were our activities of choice, including a hike from the base of Mt. Crested Butte to its summit.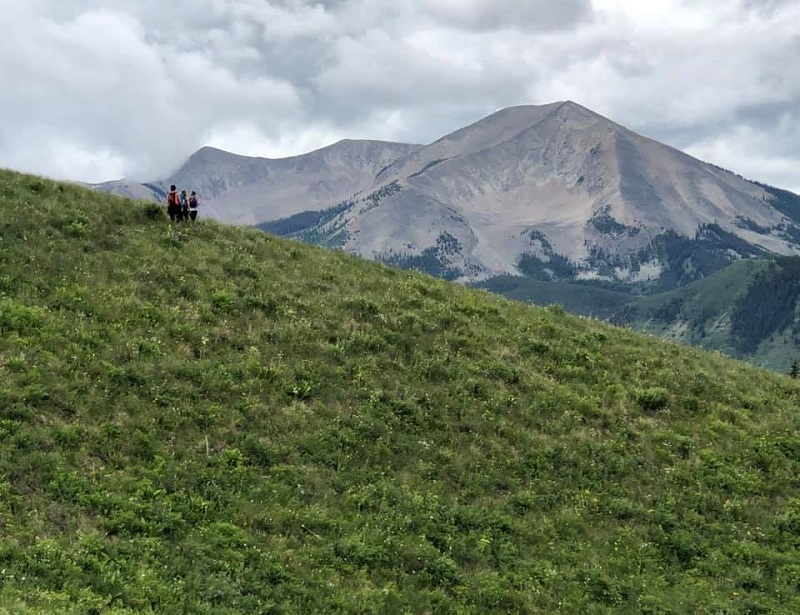 It takes around 2.5 hours (+/- 6.5 miles) to get to the top and has an elevation gain of more than 2,100 feet. You'll be rewarded with incredible views of the West Elk Mountains and the satisfaction of standing atop a beautiful peak. And if you'd like, rather than retracing your rout to the base, you can do a short, steep hike down to the Silver Queen express where you can take a free scenic ride back down! The lift operates from mid-June to mid-September – be sure to check the hours it runs and plan accordingly.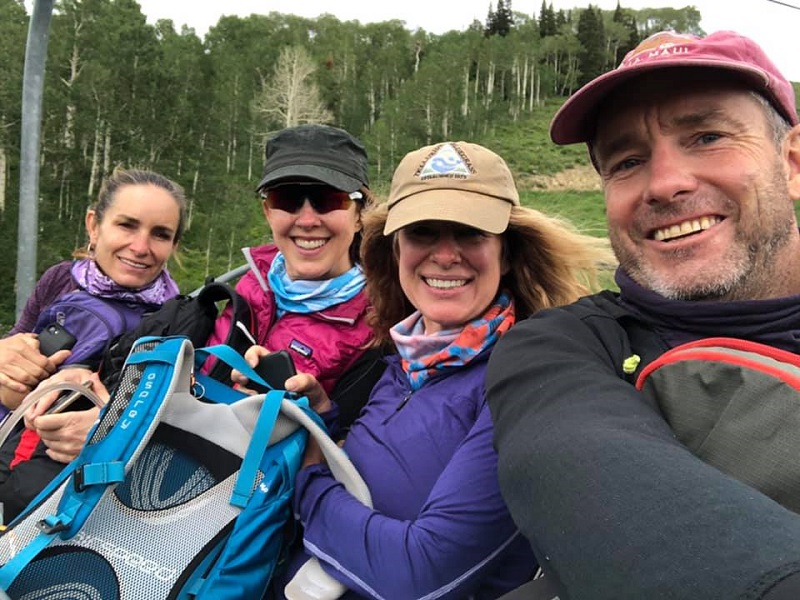 Crested Butte and Aspen offer winter interest as well with myriad outdoor pursuits including downhill and nordic skiing. Are you ready to plan your Colorado mountain getaway? Contact me to start planning!