After many years of dreaming about hiking the iconic trail from Aspen to Crested Butte, it finally became a reality! And it was even better than I ever imagined! The views of Maroon Bells at the beginning of our hike was stunningly gorgeous and started our amazing journey on a high note!  The hike was fun yet a bit challenging at 11 miles with 3500 ft of elevation gain. We were mesmerized by the sheer beauty and happily enjoyed hiking over snow fields, thru creeks and millions of colorful wildflowers.   ​
The hike from Aspen to Crested Butte is considered strenuous because of a one-mile, 1,000-foot ascent to the 12,500-foot summit of West Maroon Pass but the view is totally worth the effort!  Experienced, acclimated hikers will best enjoy the route while intermediate hikers will find the route challenging, but well-worth the sweat-equity and tired feet.  Typically it takes 7-9 hours to complete the hike.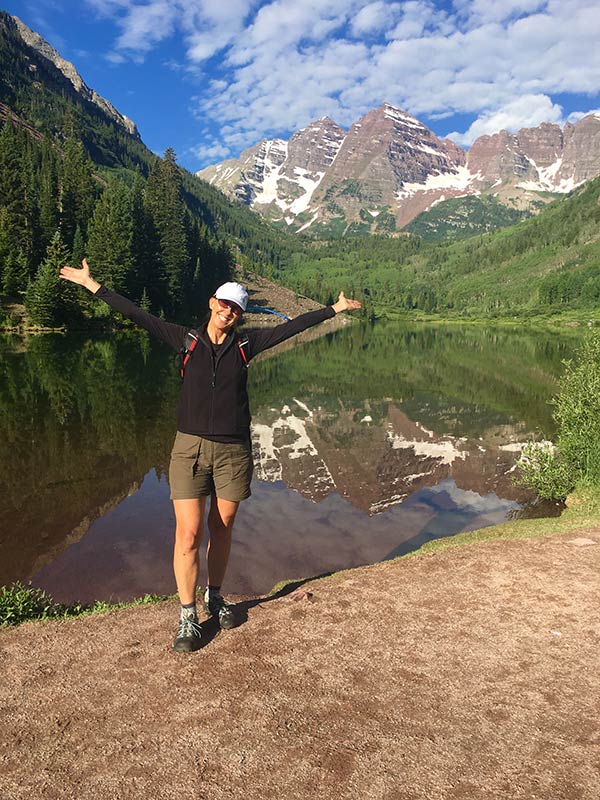 What is normally just over a 10 mile hike turned into in a 13 mile hike when we had to hike an extra 3 miles due to avalanche debris on the road making it impossible for the shuttle to pick us up at the trail head.  Even with the extra miles it was an amazing day filled with beautiful scenery and fun times with great people.
It was peak wildflower season for Crested Butte and the mountain vistas and fields of flowers were absolutely gorgeous.  My favorite spot on the hike was Maroon Bells (pictured below). The Maroon Bells are two peaks in the Elk Mountains, Maroon Peak and North Maroon Peak and they are located about 12 miles southwest of Aspen.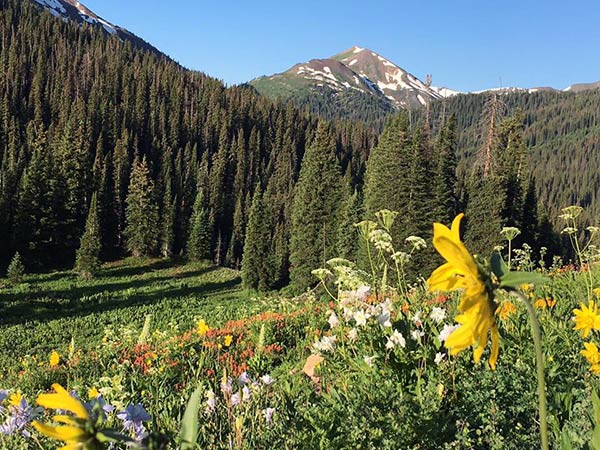 In the summer, Crested Butte is a great place to enjoy all of Colorado's outdoor recreational activities:
mountain biking
hiking fishing
whitewater rafting
kayaking
camping
boating and water sports on Colorado's largest lake, the Blue Mesa
Horseback
If you are looking to stay in Crested Butte there are many great Inns, Motels and Lodges to choose from.  I totally loved the historic and laid-back vibe of Crested Butte. I am sure you will too!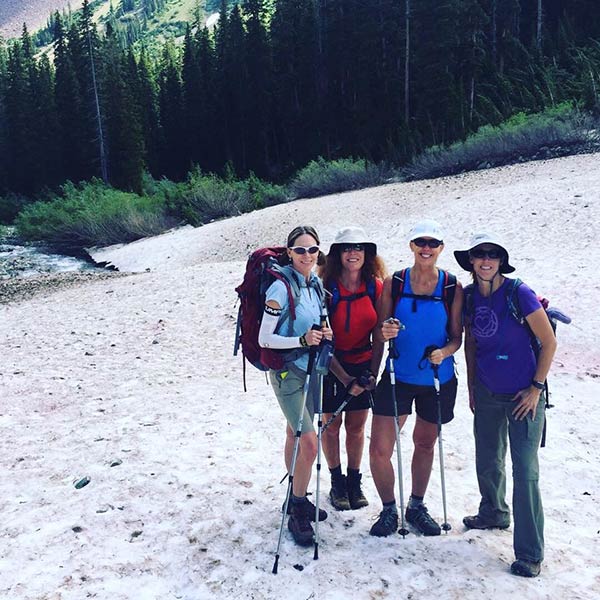 A few tips for making this hike
It is advised to get an early start so you avoid any afternoon thunder storms.
Be prepared for a few creek crossings. Your shoes and feet may get wet!
Bring layers as it may feel hot when you are leaving town, it does get cooler on the trail.
---
Ready for a Hiking Vacation in Colorado
Be sure to give luxury travel advisor, Margi Arnold a call to discuss your hiking vacation Colorado. With over 25-years' experience in the travel industry Margi, is an expert that will help you personalize your trip and will ensure a worry-free vacation. Start by completing a vacation request or call Margi at 303-694-8786.