Recently I enjoyed a staycation IN Aspen and I was reminded that you don't always have to travel halfway around the world for some fun, relaxation, and adventure!
While in Aspen, I stayed at the beautiful Fausching Haus Condominiums which is located near the base of Aspen mountain; a perfect location to walk to all the fabulous restaurants, shops and nightlife. A couple of fun spots that I experienced were Cache Cache, Jimmy's and live music at Belly Up.
The highlight of my trip was Maroon Bells – two mountain peaks separated by about a third of a mile. Maroon Bells are often touted as the most photographed place in Colorado, and I have to say pictures don't do it justice! It is beautiful! Picture an alpine lake nestled between the steep slopes of a gorgeous mountain valley.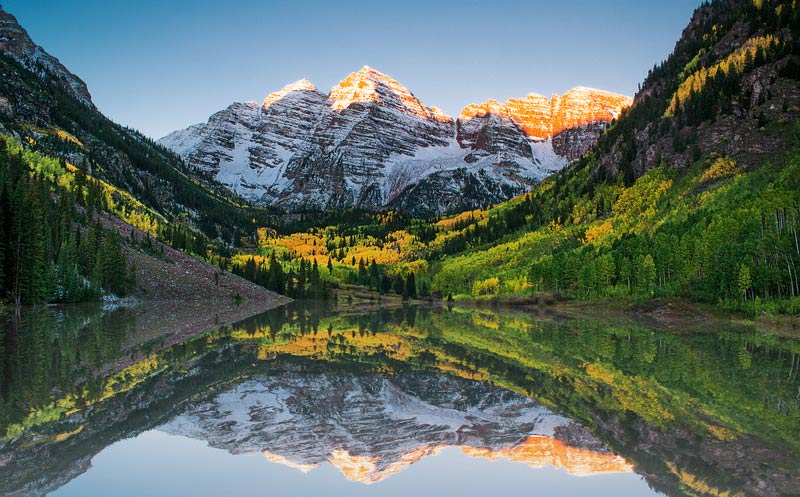 There is restricted vehicle traffic to the area during the summer and fall, so it is best to make use of the bus service. However, the road is open to all non-motorized forms of transportation making it a popular destination for cyclists, hikers, and rollerbladers.
There many hiking trails in the area and one of the most popular trails in the area is the Maroon Lake Trail. This short trail is less than a mile long and makes it way around Maroon Lake allowing you to take in the spectacular view of the mountain peaks. If you are looking for something a little more challenging? The Crater Lake Trail is 3.6 miles round-trip and has a 500-foot elevation gain is equally as beautiful.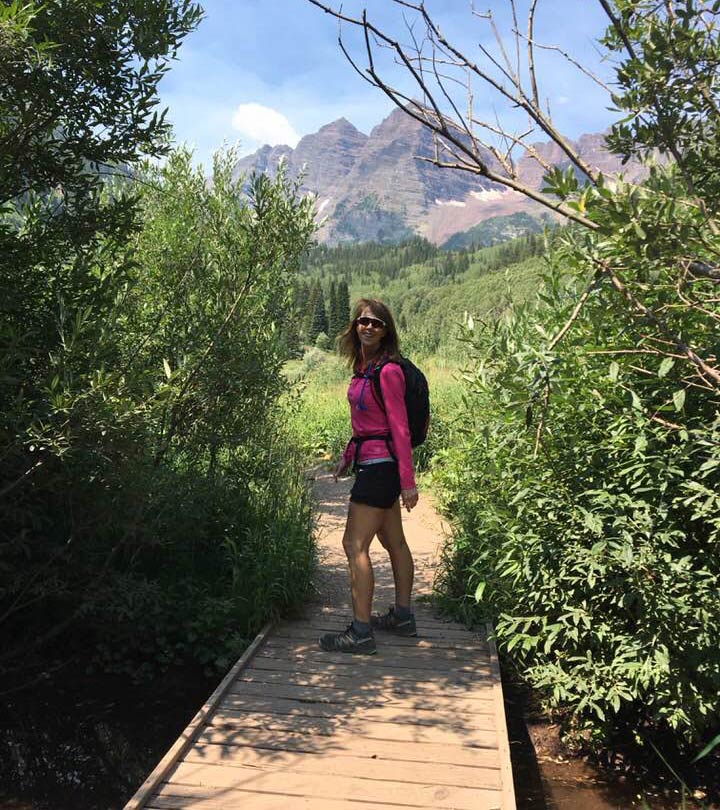 If you are thinking of visiting in the fall be sure to take a drive down Castle Creek Road. When the leaves turn color, this thirteen-mile stretch of road is awe inspiring.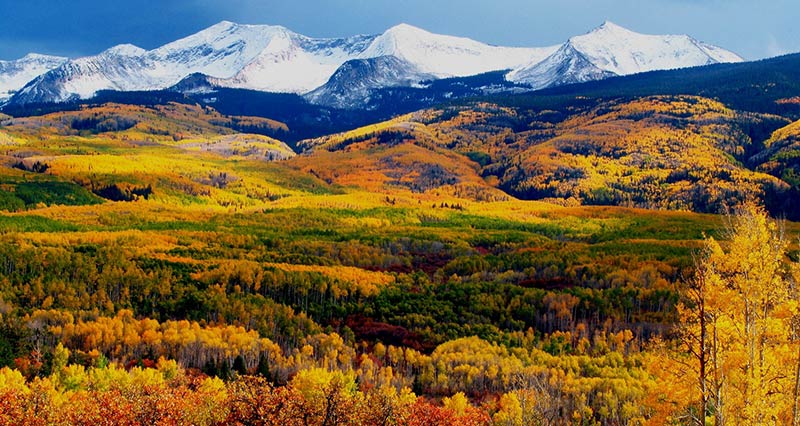 One place worth checking out along Castle Creek is the picturesque ghost town, Ashcroft. Like many ghost towns, Ashcroft started out as a mining camp but with no railway access it became too expensive to extract the silver here. The town quickly vacated with the a few stragglers hanging on until about 1939. The town now features several restored historic buildings, including a post office, the Blue Mirror Saloon, and the View Hotel.
No matter where you live, there are so many great destinations nearby that can make for a fabulous staycation.
Ready for some adventure near home?
Be sure to give luxury travel advisor, Margi Arnold a call to discuss your staycation. With over 25-years' experience in the travel industry Margi, is an expert that will help you personalize your trip and will ensure a worry-free vacation. Start by completing a vacation request or call Margi at 303-694-8786.