After 23 years of dreaming about it, I spontaneously decided to visit Wyoming's Teton National Park, Yellowstone and Jackson. This trip has been on my bucket list ever since I moved to Colorado and it was totally worth the wait!
Upon arriving in Wyoming I was greeted by an enormous bison! My new friend "Fred" passed right by the car as if to say "welcome to Yellowstone!"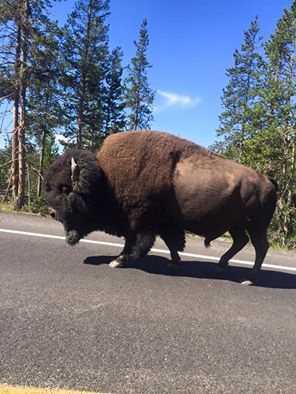 Getting to know the lingo when visiting Jackson Hole for the first time can be confusing. What's the difference between Jackson and Jackson Hole? Well, Jackson Hole is considered the entire 40×20 mile long valley. The town of Jackson sits at the southern end of Jackson Hole – where the infamous elk antler arches, Town Square and the Million Dollar Cowboy Bar can be found.
My 60 hours playing in Jackson Hole was flipping AMAZING!  Situated between the Teton Mountain Range and the Gros Ventre Range in Wyoming, Jackson Hole has spectacular views and there is so much to do. From cable cars and paragliding, to hiking and exploring mountains and waterfalls, there is no excuse for not having an exciting adventure.
The town of Jackson is spectacular, it is encompassed by mountain ranges and is simply gorgeous. With a plethora of outdoor activities and wildlife viewing nearby, a nice relaxing dinner at the Wort Hotel is a must! It is a historic, charming boutique property centrally located in Jackson with live music playing in the Silver Dollar Showroom.
I absolutely loved Yellowstone National Park with its wildlife roaming nearby, the cascading waterfalls and spectacular hikes. Yellowstone National Park was established to protect geothermal areas that contain about half the world's active geysers. It is amazing to see the hidden power of a volcano bubbling up in hot springs, mudpots, and geysers!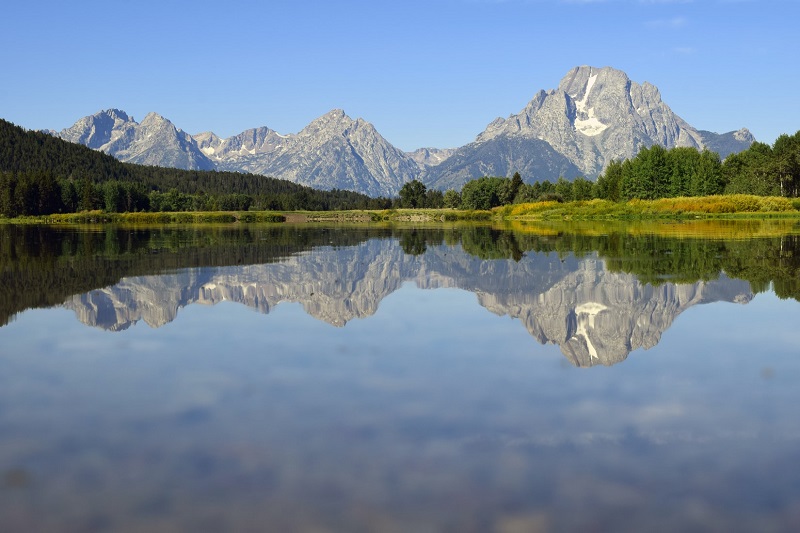 Teton National Park is equally fantastic. I thoroughly enjoyed the long hikes with plenty of pristine lakes. Don't forget to pack your camera so you can capture the beautiful wildflowers, and the superb views of the granite mountains.
I am so thrilled I finally made the time to visit Wyoming!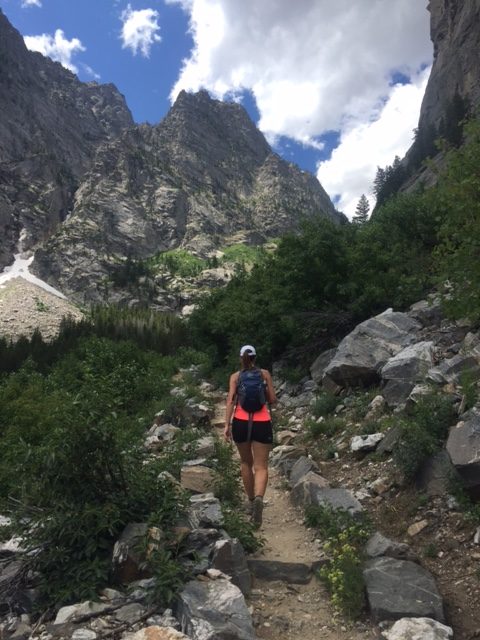 If you're interested in planning a domestic adventure, contact me!