Be among the first U.S. travelers to sail to Cuba in over 50 years!
Set sail on a 7-night Fathom Cruise and visit three historic Cuban cities: Havana, Santiago de Cuba and Cienfuegos. The Fathom is the first cruise ship with US approval for round-trip travel to multiple ports in Cuba.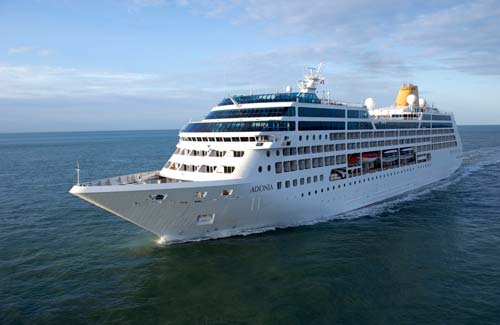 On this unique cruise, you will enjoy 3 1/2 days of shore excursions with shipboard travel between ports. You will spend your travel time relaxing on-board activities like dancing lessons, an authentic Cuban cocktail class, or simply unwinding by the pool.
What's included in your journey to Cuba?
Just about everything:
Daily breakfast, lunch, and dinner on the ship are included, as well as lunch during your on-ground activities.
Daytime excursions and activities where you can learn more about the everyday lives of the Cuban people.
On board entertainment – Cuban movies, Cuban music, Cuban cuisine – they'll all be part of your time at orientation at sea , as you learn more about the remarkable people you're about to meet.
A comfortable cabin with all the amenities of a modern hotel
Plus the luxury of having to unpack only once!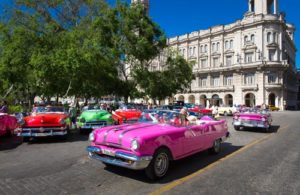 About The Cruise Ship
Recently refurbished, the 704-passenger MV Adonia, will serve as a comfortable home base throughout your trip. The ship includes many restaurants, lounges, bars, pools, a spa, a state-of-the-art gym, and all the other amenities of a 21st-century passenger ship!
On the Ground In Cuba
2 Days in Havana
After an authentic Cuban lunch, you'll dive deep into the city's 16th-century heritage with a walking tour of Old Havana. After a day exploring and navigating the city, enjoy the option of a relaxing evening on the ship or experience the heat of a Havana night at one of the cities tropical Cabarets. On day two, you will head out on a panoramic tour of the city will take you up the famous Paseo del Prado and past Parque Central, where passionate baseball fans can be overheard debating greats, and the Gran Teatro de La Habana, home of the Cuban National Ballet, newly re-opened after a 2-year renovation.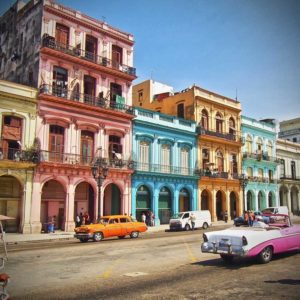 A Day in Cienfuegos
During a walking tour of Cienfuegos, you will explore French-influenced Neoclassical buildings, a pharmacy, a market, and a local ration store, meeting local residents and learning about Cuba's country-wide ration and dual currency systems.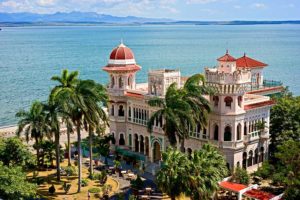 A Day in Santiago De Cuba
Your final port is Santiago de Cuba, capital of the Spanish colony of Cuba from 1522 until 1589 and still the island's most important city after Havana. Watchtowers and cannons used in the Spanish-American war still protect and guard this port city. Your full day in Santiago de Cuba includes lunch in a local Paladar where the chef and staff will answer questions about the rich and colorful history of their city and their cuisine.
Enjoy the sights, the sounds, tastes and rhythms of Cuban life and relax knowing that virtually all the costs, including meals, lodging, and daytime shore excursions, are already planned and covered in the price of your Fathom journey.
---
Ready to book a cruise to Cuba?
Be sure to give luxury travel advisor, Margi Arnold a call to discuss your crusie to Cuba. With over 25-years' experience in the travel industry Margi, is an expert that will help you personalize your trip and will ensure a worry-free vacation. Start by completing a vacation request or call Margi at 303-694-8786.