Find wonders across the breadth of the Aegean Sea, from the azure tip of Crete to the soaring spires of Istanbul on a Turkey & The Greek Isles Windstar Cruise.
The monuments of Ephesus and Rhodes are calling, and Santorini's blue-and-white charms are on your list of "must sees." Yet it may be the personal moments on board that are the most memorable. On your 9 day cruise you will enjoy excursions to  Ceseme and Kusadasi in Turkey and Kalymno, Rhode, Santorini, Chania, Monemvasia and Athens  in Greece.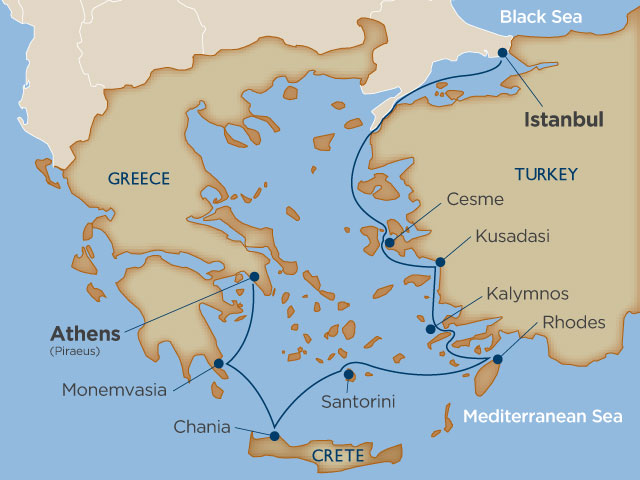 With only 212 guests, a Star Pride cruise will make you feel like you're on board your own private yacht almost as soon as you step aboard. The sitting area of your spacious, newly refurbished suite gives you an expansive ocean view — making it a welcome retreat.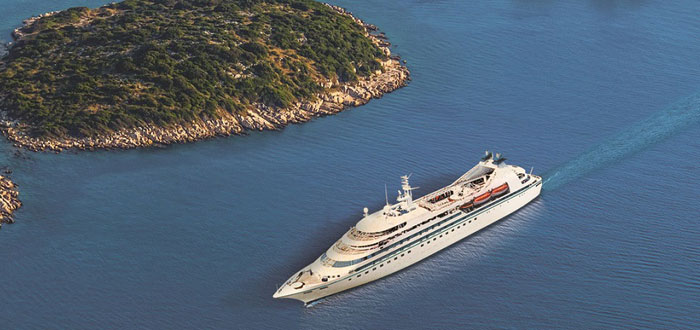 When you're ready to make an appearance, the lounges, club, casino and library are waiting to be explored. Take some "you" time in the tranquil WindSpa . . . enjoy a dip in the pool . . . work off that decadent dessert in the Fitness Center . . . and, of course, you are always welcome to visit the Bridge to examine navigation charts with the Captain.
Star Pride is large enough to pamper and entertain you, yet small enough to tuck into delightful tiny harbors and hidden coves that others can't reach.
Popular Highlights on the Turkey & The Greek Isles Windstar Cruise
Local Dining Tips Curated by SAVEUR: Explore insider epicurean delights in Istanbul, Santorini, Crete, Rhodes, and Athens.
Investigate the car-free lower town of Monemvasía, "the Gibraltar of Greece"
Wander the alleys of Chania past beautiful Venetian mansions and churches
Savor the scenery in Santorini, with its whitewashed buildings and "Santorini blue" domes
Visit the Palace of the Grand Masters in Rhodes, where damsels and knights would feel right at home
Explore the marble, myths, and magic of Athens
Get a glimpse of the past in Cesme's 14th century Genoese castle
Barter for jeweled slippers in Istanbul's Grand Bazaar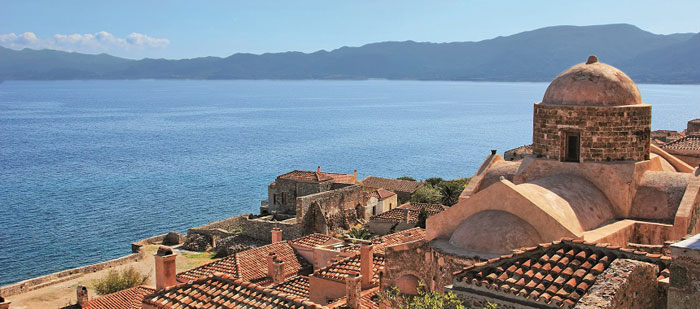 A Complimentary Windstar Private Event
And Windstar guests will get a once-in-a-lifetime experience of the magnificent Celsus Library of Ephesus.  You will walk the Marble Road to the Library that housed more than 12,000 scrolls nearly two millennia ago and your 5-course, white-glove-service dinner will be in the courtyard in front of the Library. The spectacularly illuminated façade allows you to examine the statues in their niches and the elegant details of the frames. Dinner under the stars will be accompanied by a trio from the Aegean Chamber Orchestra.