Perfectly placed, the InterContinental Bora Bora Resort & Thalasso Spa is set between the 'two hearts' of Motu Piti Aau, a coral island on the barrier reef. The award-winning Deep Ocean Spa is the centrepiece of this French Polynesian paradise. While on your honeymoon spa vacation there are countless activities to enjoy, including diving, canoeing or kayaking in crystal clear waters or working out in our glass-walled fitness centre.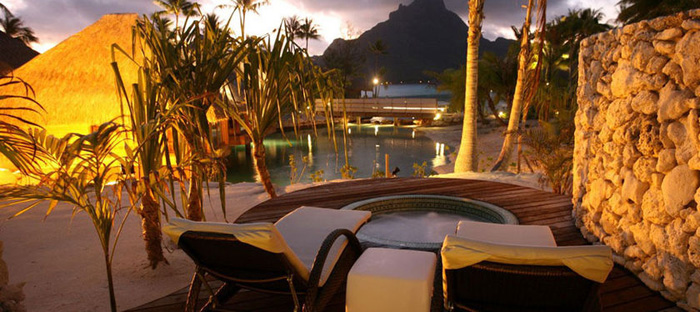 Between the turquoise waters of the lagoon and the deep blue of the ocean, Deep Ocean Spa is situated at the very heart of the InterContinental Bora Bora Resort & Thalasso Spa.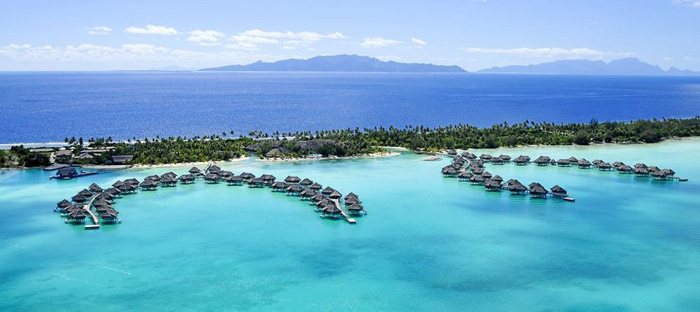 Aside from its idyllic location, Deep Ocean Spa is the first Thalasso Therapy Centre ever built in the South Pacific, as well as the only establishment in the world using the benefits of water drawn from the Pacific Ocean to administer care of unrivaled intensity.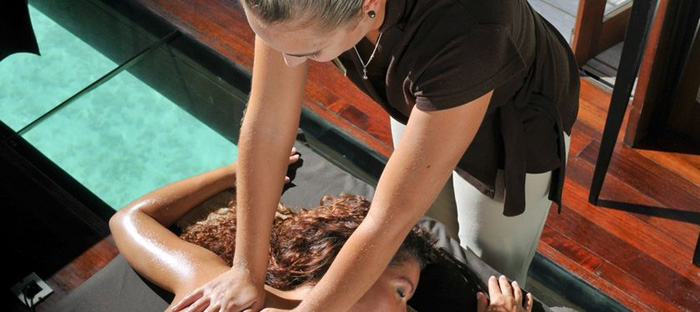 The Deep Ocean Spa offers areas for hydrotherapy, beauty care and gentle energy. There are also glass-floored overwater bungalows enabling you to admire the marine life during the sessions you choose on your luxurious honeymoon spa vacation.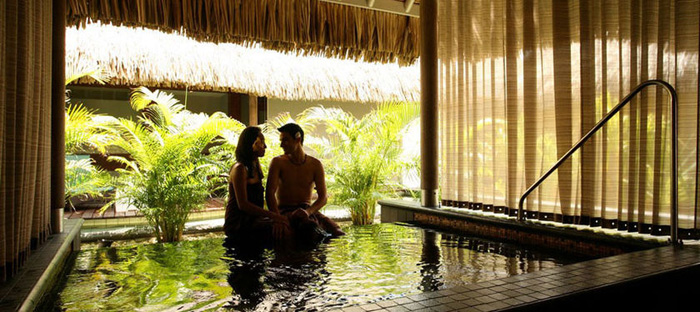 On your honeymoon spa vacation you can also find relaxation areas with an unobstructed view over the ocean, outdoor jacuzzi, steam baths and showers to awaken the senses, a fitness room, a tea lounge and a boutique. Deep Ocean Spa is a real haven of peace and harmony, with a team of professionals dedicated to your profound well-being.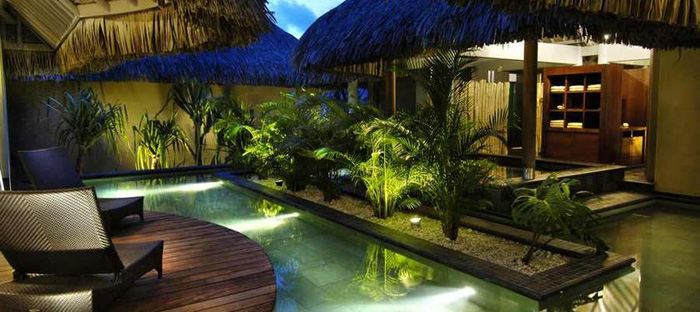 Relax in your private villa with views over the lagoon and beyond. All the overwater villas have a spacious shaded terrace, sun lounges and a big private pontoon for sunbathing in front of the pristine waters of the lagoon.