Machu Picchu is the best-known archeological site in South America and for many, a visit to this long-lost Inca city is the highpoint of their excursion to Peru. For me, it was another adventure to check off my bucket list!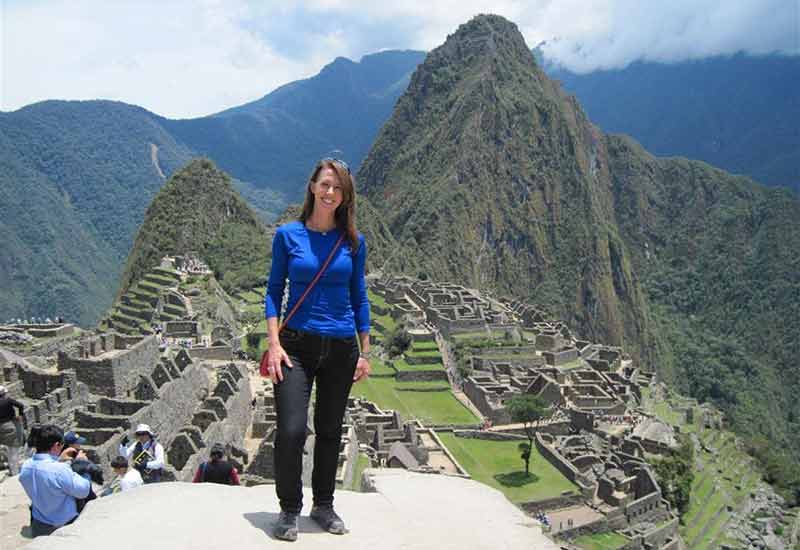 The history and purpose of Machu Picchu remain a mystery.  Scholars theorize that it may have been a sacred center for the nearby Incan capital of Cusco. Machu Picchu is believed to have been built mid-1400s and later abandoned and forgotten until it was rediscovered by archeologist Hiram Bingham.
Today Machu Picchu is touted as one of the new 7 wonders of the world and welcomes a million visitors each year.   There are some fantastic Inca Trail hiking adventures that end at Machu Picchu, but you can also reach the site via train or helicopter.   Personally, I took the train after staying in the town of Cusco.
It is hard to describe the sense of wonder you feel when the site first comes into view.  I think it can be best described as spiritual!   The view is breathtaking and makes for some incredible pictures.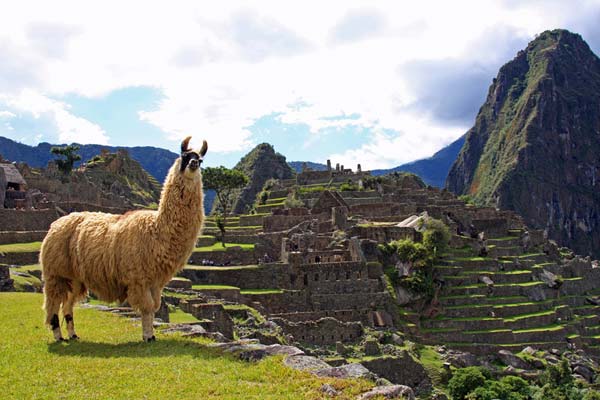 The ruins are fascinating, and you can totally enjoy visiting them on your own, but you can also arrange guided tours of the site.  It is important to plan your trip and purchase your tickets in advance as there is limited access to the site daily and the tickets do sell out.
One of my favorite places was the quirky town of Aguas Calientes.  Aguas Calientes is not really a destination, but rather a stop on the journey to Machu Picchu.  You can feel the excitement in the air as everyone around you is feeling the anticipation of where this journey is taking them.   The town is filled with local markets, promenades, and restaurants all ready to serve the thousands of visitors that arrive each day.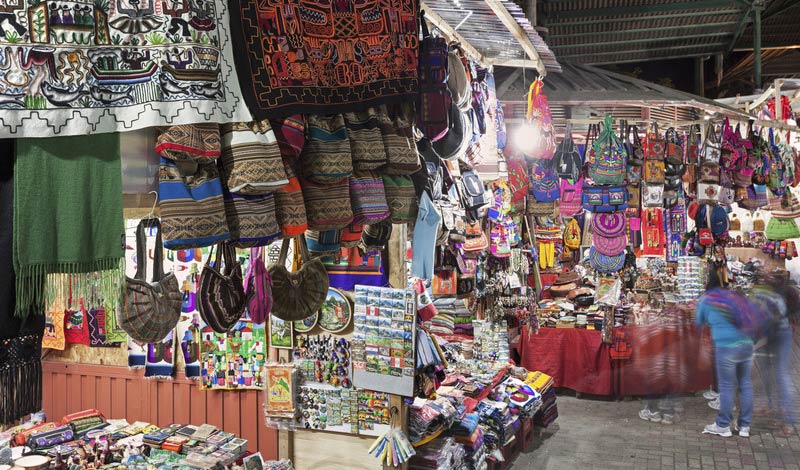 If you are looking for luxury may I recommend the Belmond Sanctuary Lodge? This is the only hotel located adjacent to the site and it offers easy access when most day visitors have headed home.  The hotel also features a relaxing spa, an exclusive restaurant, and unique cultural experiences.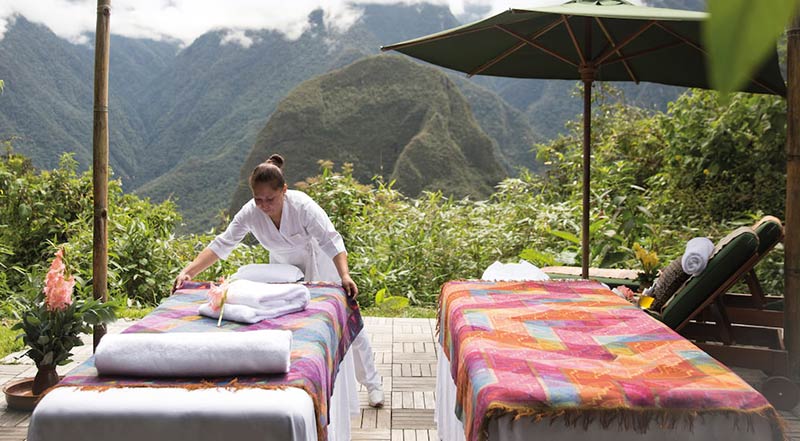 There are lots of other interesting places to visit around Machu Picchu.  The area is known as The Sacred Valley and is full of ruins, small towns, and tourist sites.  Popular sites include the Ollantaytambo village and Inca ruins;  the Pisac traditional market and Pisac ruins; the Moray ruins and the Salineras salt mines.
Ready for some history and adventure at Machu Picchu?
Be sure to give luxury travel advisor, Margi Arnold a call to discuss your Machu Picchu vacation. With over 25-years' experience in the travel industry Margi, is an expert that will help you personalize your trip and will ensure a worry-free vacation. Start by completing a vacation request or call Margi at 303-694-8786.