Luxury Mexican Honeymoon at Le Blanc Spa Resort.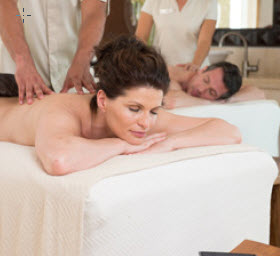 An unforgettable luxury Mexican honeymoon awaits you, where the ocean is clearer, the sand is softer and the pleasure is unlimited. At the all-inclusive Le Blanc Spa Resort, every sense is satisfied from day to night, so your honeymoon can be a truly euphoric escape for two.
With epicurean cuisine, a soothing spa and complimentary honeymoon package, every moment becomes a cherished memory.
Come experience a luxury Mexican honeymoon for all your senses, only at Le Blanc Spa Resort.
Ultra Deluxe Honeymoon Package
One couples Therapeutic Massage
Large flower arrangement
King bed guaranteed
Chocolate covered strawberries
Keepsake bathrobes and slippers
In-room aromatherapy with fragrance menu
Intimate candlelit rose petal bath in Jacuzzi
Mini Honeymoon Cake
In room romantic dinner
Late check out until 6:00pm (upon request and subject to availability)
Tour for two to Xcaret (round trip transportation included)
Call Margi 303-694-8786 for pricing
Deluxe  Honeymoon Package
One 50 minute couple's Serenity Massage
Medium flower arrangement
King bed guaranteed
Chocolate covered strawberries
Keepsake bathrobes and slippers
In-room aromatherapy with fragrance menu
Intimate candlelit rose petal bath in Jacuzzi
Late check out until 6:00pm (upon request and subject to availability)
Tour for two to Xcaret (round trip transportation included)
Call Margi 303-694-8786 for pricing
Romance Honeymoon Package
Two 25 minute back massages
Small flower arrangement
King bed guaranteed
Chocolate covered strawberries
Keepsake bathrobes and slippers
In-room aromatherapy with fragrance menu
Late check out until 6:00pm (upon request and subject to availability)
Call Margi 303-694-8786 for pricing
Complimentary Honeymoon Package (with 4 night stay)
Mini honeymoon cake
Bottle of sparkling wine
Two keepsake bathrobes
Beach Tote
Breakfast in bed
Nightly petite fours
Guaranteed turndown service
Honeymoon desk
Late check out until 6:00pm (upon request and subject to availability)
 Call Margi 303-694-8786 for pricing