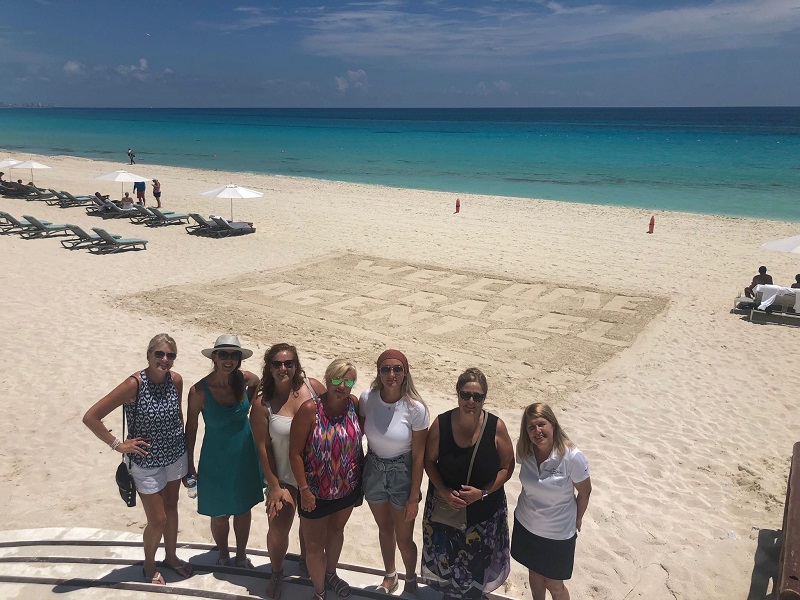 What is it like to travel to Mexico during "COVID Times?" I've received this question so many times over the past couple of months that I needed to investigate it myself. I took advantage of an invitation from Palace Resorts to get an insider view of what their properties are doing to help guests feel safe during their stay.
After inspecting airlines, airports, transfer vans and resorts,  I will say it was a BLAST and I personally felt safe!  I followed all protocols and guidelines for mask wearing, washing my hands frequently, using hand sanitizer and maintaining social distance. After the last several months, these actions are second nature to most of us. They are also made even easier at the resorts since the capacity was capped at 30% during my stay at Palace Resort and at Le Blanc Resort, it was capped 15% so it felt like I had the entire resort and beach to myself!
For those that are ready to travel this blog will explain how you can travel safely and responsibly. Be sure to also check my 'Flying During the New Normal' blog for tips and observations on the current state of air travel.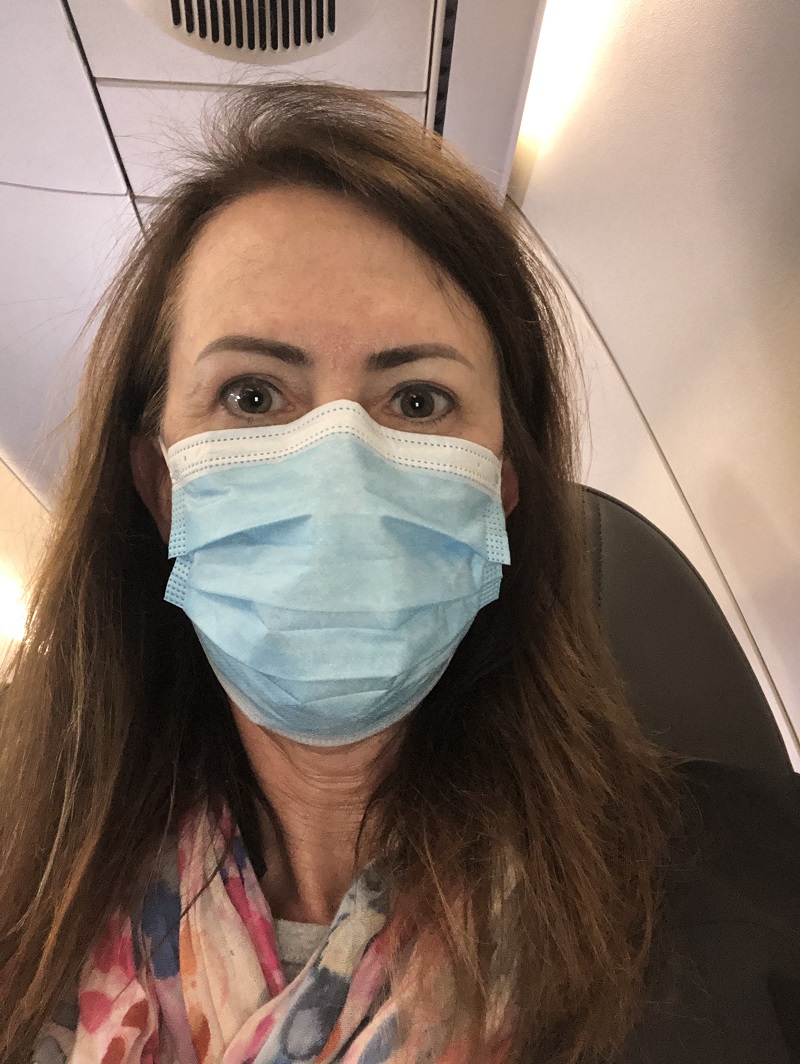 Check in at your local airport:
On arrival into your local airport, you will be required to wear a mask. I recommend that you check-in electronically to avoid contact with kiosks and to save time. If you have Global Entry, TSA Pre-check or Clear, you will have a quicker experience passing through security. These services are definitely worth the money to purchase – just determine which is the best fit for you. That said, there have not been long lines at TSA checkpoints on my recent travels, though that could change in the coming months.
In the air:
When boarding, take a few moments to sanitize your airline seat, arm rests, seatbelt and tray table. Don't forget to bring your own sanitizing wipes, though many airlines will provide one upon boarding. You will be required to wear your mask except when eating or drinking. I recommend that you choose a window seat to avoid aisle traffic and close proximity contacts.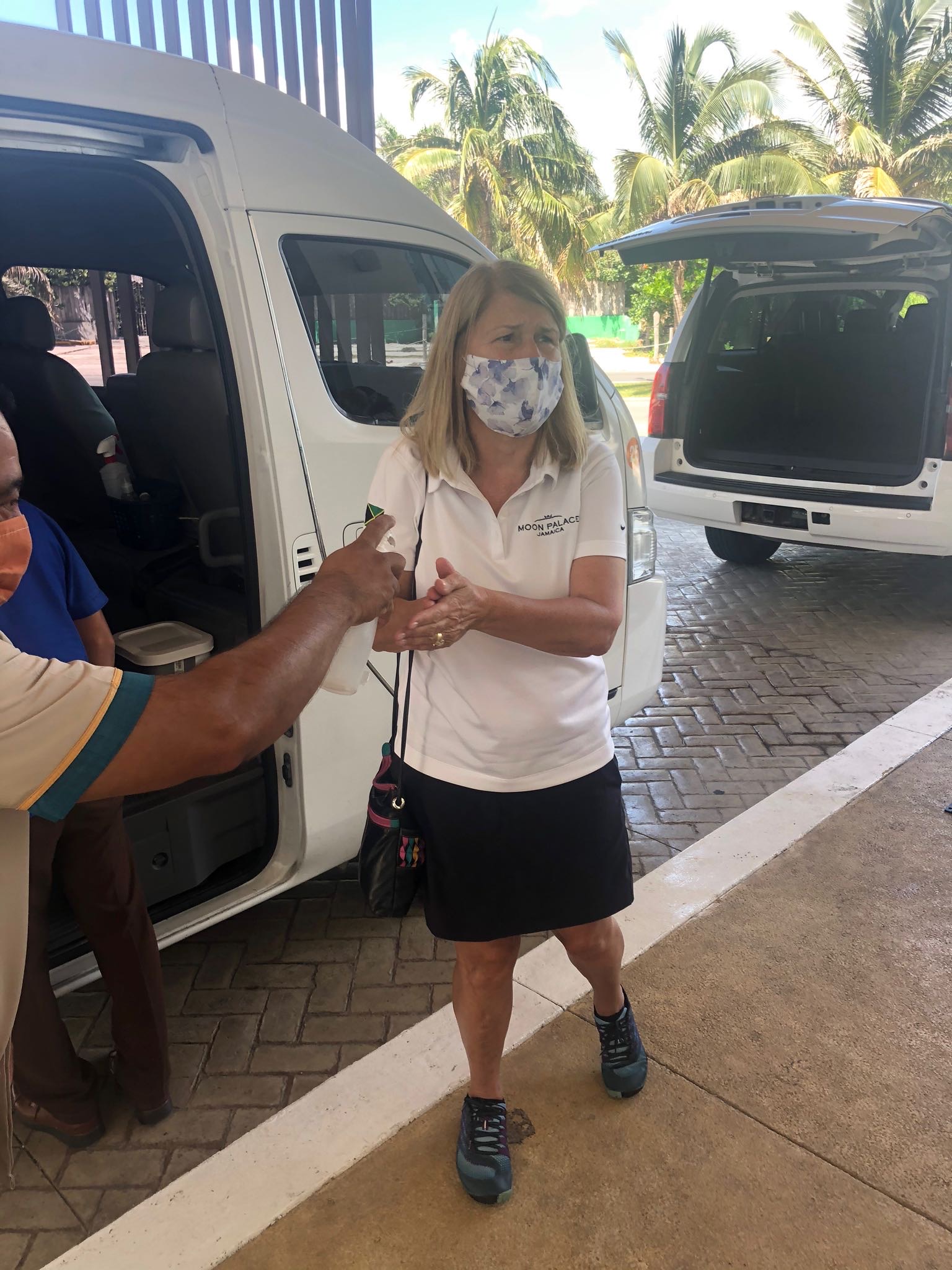 The Cancun International Airport has 50 infrared thermometers which measure the temperature of all passengers entering and leaving the destination. This in order to strengthen the preventive measures implemented in the State. Airport authorities reported that these thermometers measure temperature without physical contact with the passenger and that allow for detection of one of the main symptoms of the virus.
Airport Transfers
Make sure your travel provider chooses private transfers with a reputable transfer company. Drivers will always wear masks, provide hand sanitizer to passengers and keep their vans sparkling clean.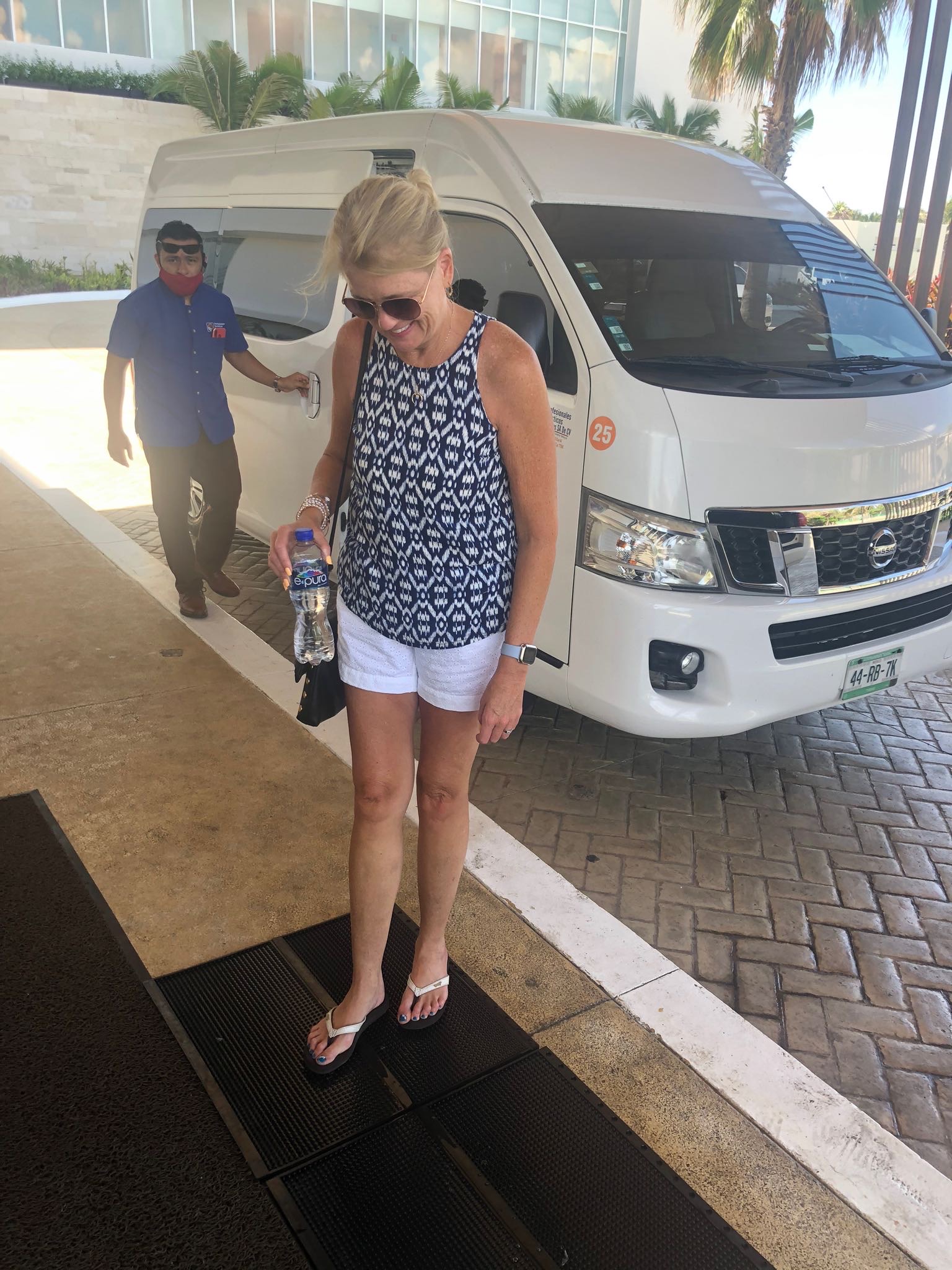 Palace Resorts have guests' health and safety covered every step of their stay. On arrival, your temperature is taken, hand sanitizer is provided and even shoes are disinfected prior to entering the resort.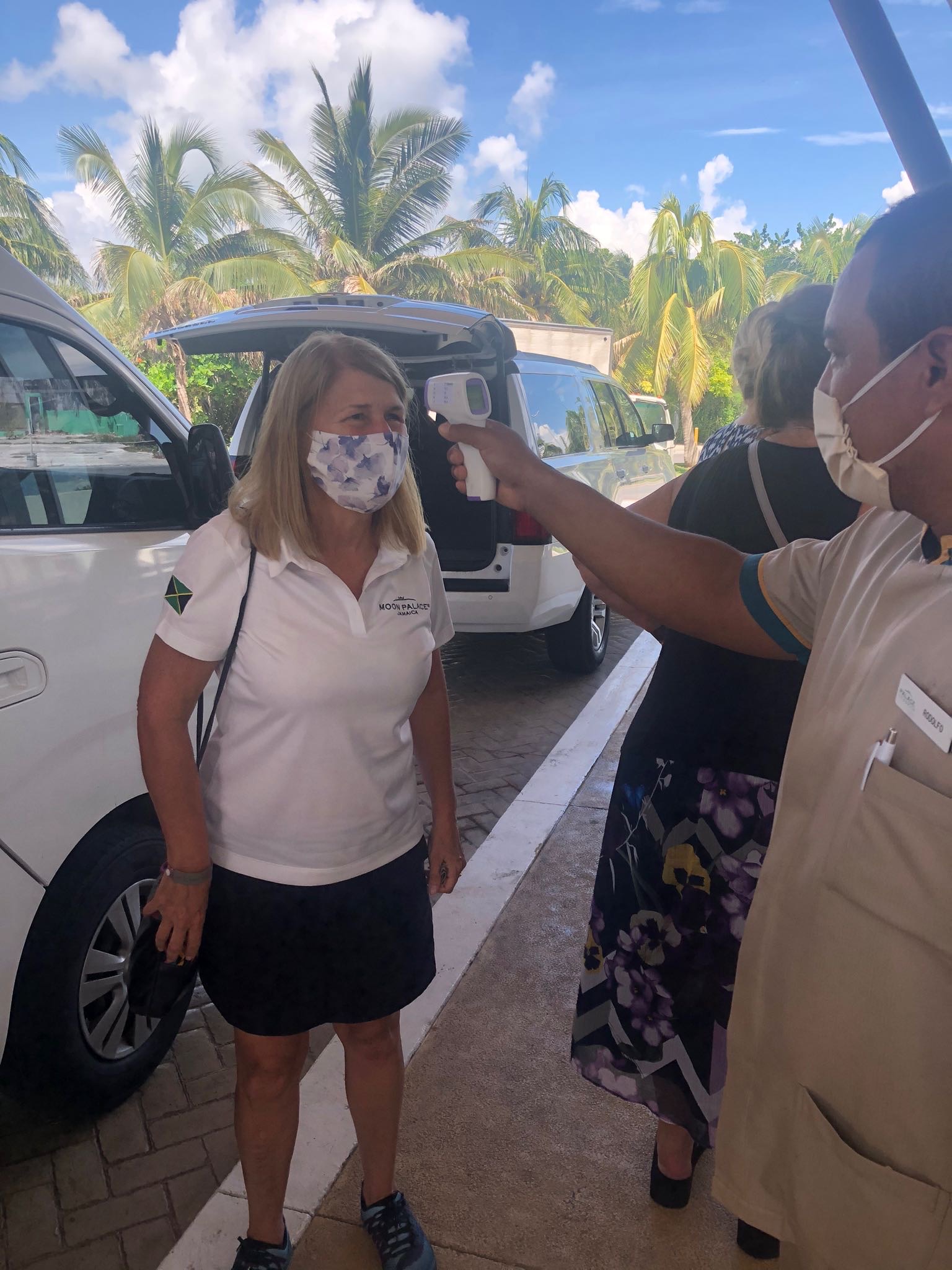 The welcome is warm – you can practically see the staff smiling under their masks!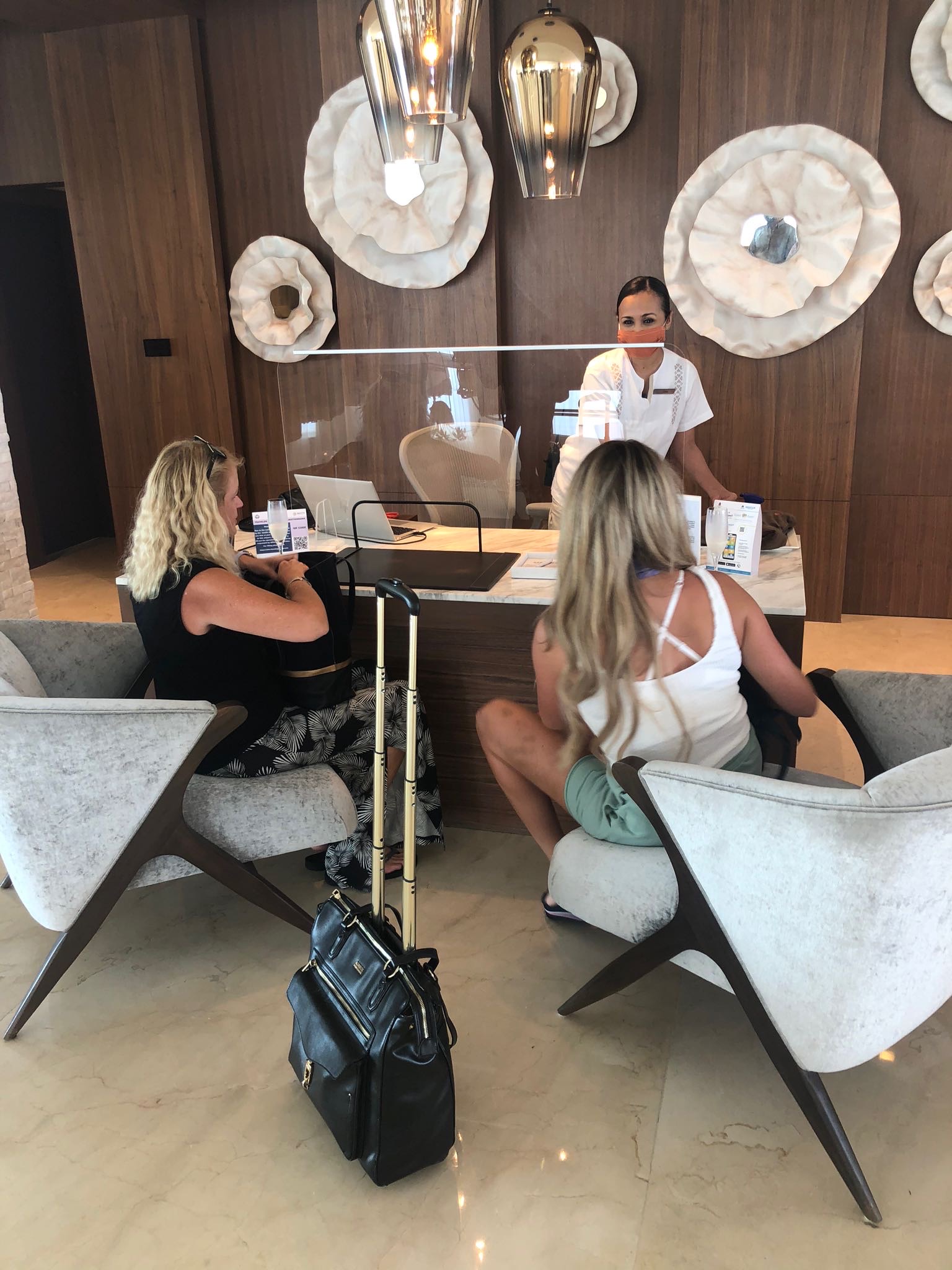 Check-in is friendly and efficient. A festive welcome drink can be enjoyed during the process with staff wearing masks and a clear barrier between you for added safety. You can also check-in online if you want to avoid contact altogether.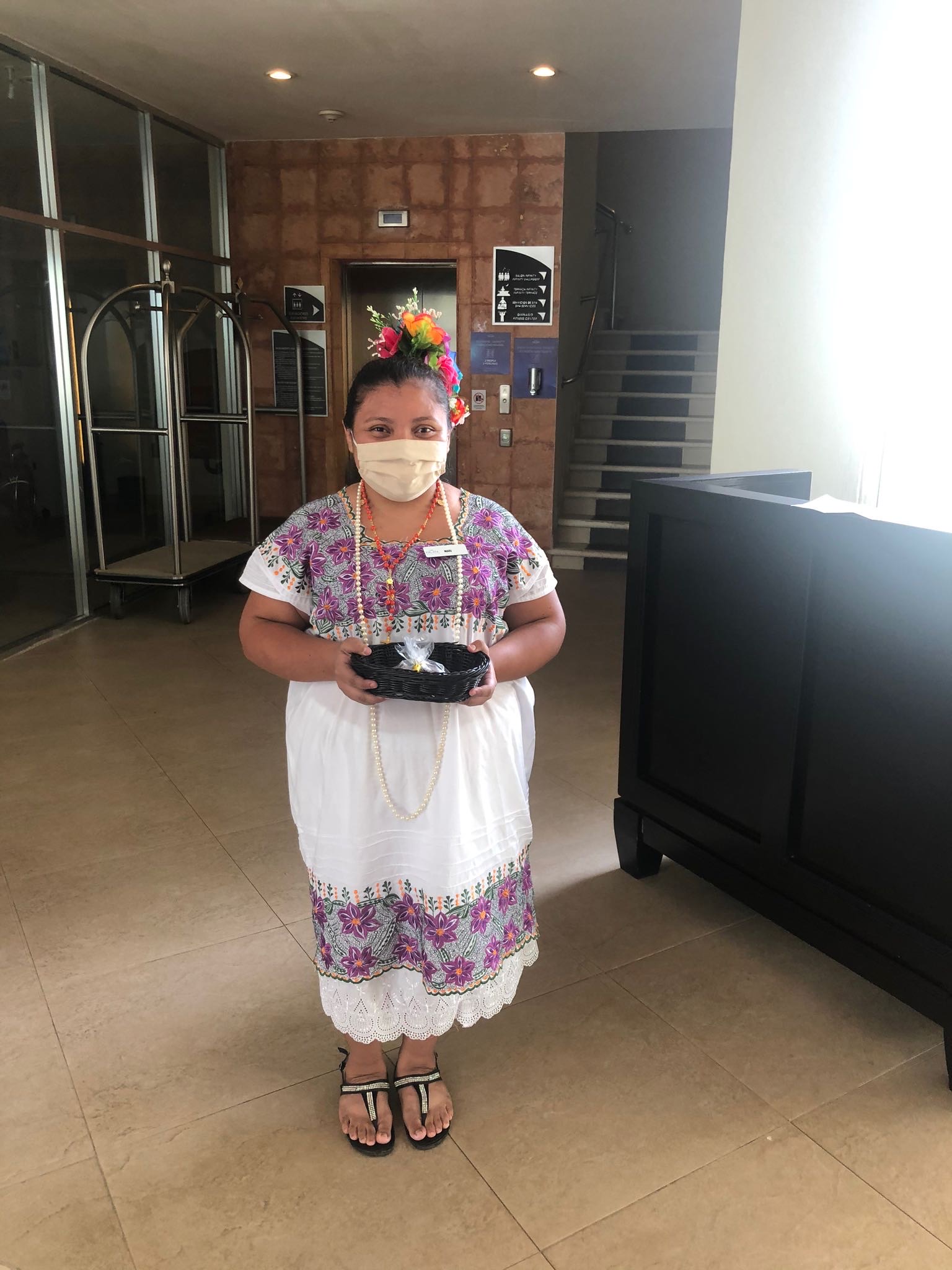 All staff members are wearing masks at all times – masks are a part of their uniforms now. Frequent physical/sign reminders to social distance, guest number limits on facility use (including exercise facilities and eleavators), hand sanitizing stations provided throughout the resort and even a 'Purely Palace' sticker on your door upon check-in to show that you room was fully sanitized prior to your arrival all provide reassurance about the safety of a stay.
You can learn more about safety procedures straight from the source:
In short, with the relative ease of following health and safety protocols while in the air, and the transfer company and resorts making it so easy to follow safety procedures, I felt safe throughout my trip. It was great to see the efforts being made to ensure guests' safety. It was a fantastic getaway and escape from the day-to-day – something we all need after a challenging 2020. If you're ready to plan your luxury Mexico vacation, I'm here to help!