Whether you are planning a destination wedding, or  escaping for your honeymoon or anniversary celebration, Ladera is the perfect choice for your romantic Saint Lucia Vacation.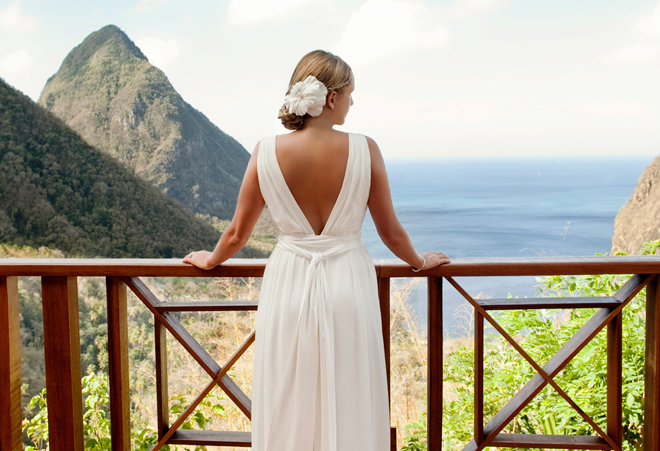 An eco-luxe resort situated on a rainforest ridge 1100 feet above the Caribbean Sea, Ladera is the only resort on Saint Lucia overlooking the Pitons, a UNESCO World Heritage Site.
Each of its 32 suites are purposely missing the fourth wall rendering an over indulgence of the breathtaking views ahead in complete privacy and safety. Constructed with tropical hardwoods, cut stone and tile, the sanctuaries feature distinctly aesthetic décor of locally woven textiles and custom crafted furniture made on site.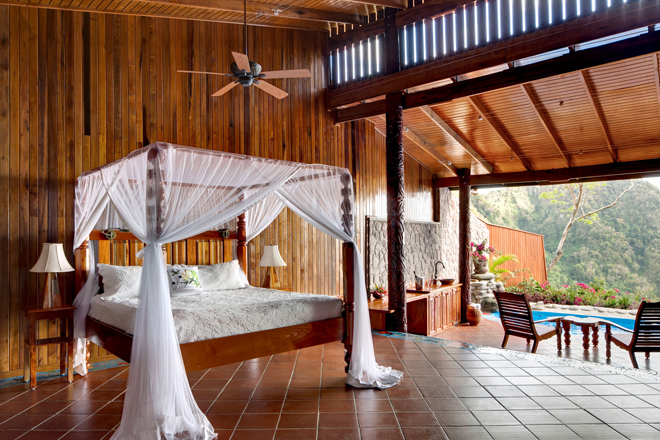 Private swimming pools form part of every suite, accentuating the romance of the sanctuary with their own awe-inspiring view of the pitons and Caribbean Sea below.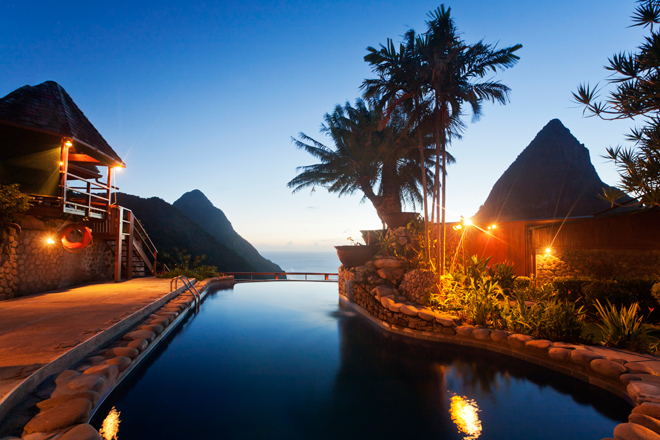 Paradise Ridge, Ladera's most recent expansion, is the ultimate romantic hideaway with Ladera's most lavish and spacious accommodations complete with butler service.
Its Dasheene restaurant serves an eclectic, stylish interpretation of St.Lucian cuisine and offers a menu of fresh fish caught by the island's fishermen and locally grown fruits and vegetables.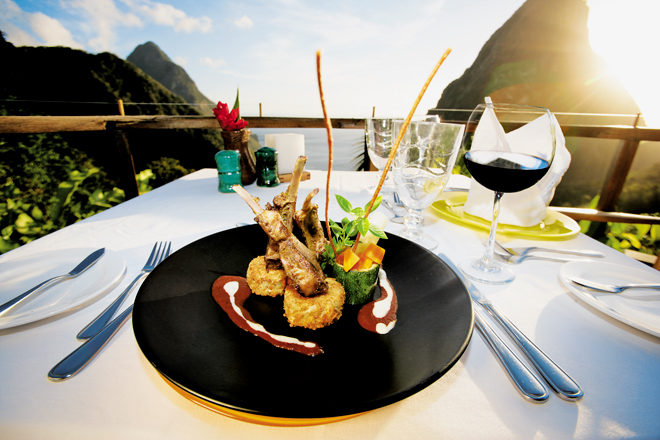 Guests can enjoy cocktails at the Bar at Dasheene or by the infinity pool, a relaxing treatment at The Spa and the nightly entertainment.
Cooking, wine and bartending classes are amongst the many activities available on-site and staff will organize off-site pursuits such as hiking and rainforest walks, sailing excursions and island tours.