Luxury Destination Weddings
With so many romantic, exotic luxury resorts worldwide, let's find the one to host your idyllic destination wedding.
Your exotic destination-wedding locale, fabulous 4- or 5-star resort and amazing venue will be matched to your exact specifications. Whether you exchange your wedding vows at an all-inclusive resort in Mexico, on the beach in Bora Bora, under the stars in St. Lucia or on a cliff overlooking the ocean in Maui—you and your new spouse can sit back, relax and enjoy the destination wedding and luxury honeymoon of your dreams with ease.
It's the day you've been dreaming about your whole life—and you need it just perfect! Envision a romantically exotic location, a dreamy sunset ceremony and a glamorous, picturesque resort for your luxurious, picture-perfect, worry-free wedding catering to you, your beloved and your special guests.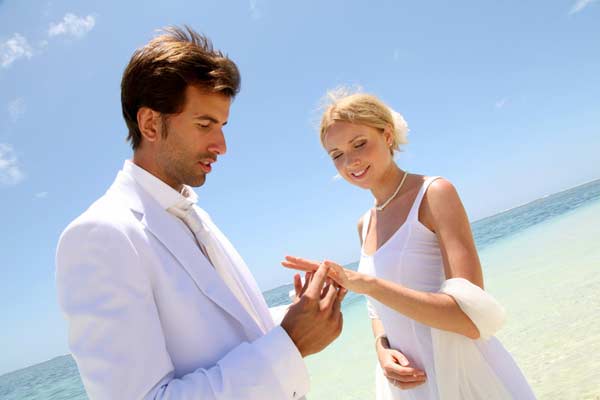 Enjoy vibrant, seamless itineraries and dynamic values—wherever you want to go and whatever you want to do!
From a small group or private tour to pampering activities and 4- and 5-star amenities for rest and relaxation after your vigorous day, your vacation will be tailor-made to your exact specifications, for a worry-free experience and the most incredible trip you've experienced.
To get started, contact Margi, your personal luxury travel specialist at 303-694-8786 OR, if you prefer, submit a Vacation Request Form.
Here's a small sampling of some amazing locales ideal for your luxury destination wedding:
Travel with complete peace of mind.
Start Planning Your Perfect Trip with Margi, your luxury travel advisor.